Associate Documentalist/Librarian
Jobs in Africa » Jobs Africa » Careers in Africa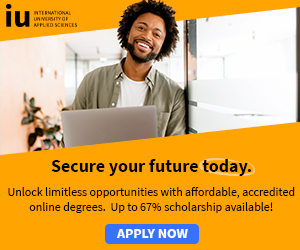 United Nations International Strategy for Disaster Reduction (ISDR)
Post Title & Level: Associate Documentalist/Librarian, L-2 (re-advertisement)
Duty station: Geneva, Switzerland
Duration: one year, subject to availability of funds
Vacancy Notice number: ISDR/G/04/2007
Deadline for applications: 18 February, due to urgency
Date of entry: 15 March
Qualifications:
Education: University degree in information, library science or related subjects, or an equivalent combination of education and related work experience.
Experience: At least three years of progressively responsible professional experience in library work or information network administration.
Experience in disaster reduction, humanitarian affairs, emergency preparedness, crisis/emergency relief management, rehabilitation or development, human rights, information management, journalism or other related area may be considered.
Exposure to electronic information management systems is an advantage.
Language: Fluency in oral and written English and/or French.
Knowledge of additional official UN languages a plus.
Other Skills: Knowledge of automated information systems as applied to libraries and/or information networks.
This post is subject to availability of funds.
Applications from qualified female candidates and from nationals of non- and under-represented countries are particularly encouraged.
Diploma of completed University degree may be requested in due course.
Applicants will be contacted only if they are under serious consideration.
Please email the following documents to the ISDR secretariat at isdr.vacancies [at] un.org :
1. Cover letter, explaining why you consider yourself qualified and motivated for this particular position.
2. Completed P-11 Form
It would be appreciated your stating your full name and the ISDR vacancy notice number (ISDR/G/04/2007) as the subject in your e-mail of application.
Mailing address:
UN/ISDR

Palais des Nations

1211 Geneva 10

Switzerland

Fax: (+41 22) 917 0528

E-mail: isdr.vacancies [at] un.org
Search for more jobs at; Jobs in Africa » Jobs Africa » Careers in Africa

List includes: NGO Jobs, international jobs, development jobs, relief jobs, international humanitarian jobs, international vacancies, international development, ngo jobs africa, ngo list, jobs vacancies, jobs opportunities, opportunity jobs, international non profit jobs.
Scholarships for African Students
»
Undergraduate Scholarships
»
African Women Scholarships & Grants
»
Developing Countries Scholarships
»
Erasmus Mundus Scholarships for Developing Countries
»
Fellowship Programs
»
Funding Grants for NGOs
»
Government Scholarships
»
LLM Scholarships
»
MBA Scholarships
»
PhD and Masters by Research Scholarships
»
Public Health Scholarships - MPH Scholarships
»
Refugees Scholarships
»
Research Grants
»
Scholarships and Grants
Scholarships in Australia » Scholarships in Austria » Scholarships in Belgium » Scholarships in Canada » Scholarships in Germany » Scholarships in Italy » Scholarships in Japan » Scholarships in Korea » Scholarships in Netherlands » Scholarships in UK » Scholarships in USA