Anthony Thompson Award
International Awards » Awards for Librarians » Educational Awards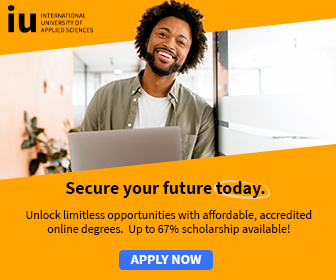 The Anthony Thompson Award enables a qualified librarian from outside the UK to visit and study some aspects of UK library and information work.
Applicants should have at least five years experience and have not made a previous professional visit to the UK.
Theme that is of interested is rural library and information services, but other themes will be considered. A panel comprising members of ILIG Committee and CILIP HQ will consider applications.
Normally visits last for around 3-4 weeks around May/June to coincide with an appropriate conference or related event, and the funds support airfare, UK travel and a small daily maintenance allowance.
Applicants must write a report of not more that 4000 words within 6 months of their visit for publication in Focus, the ILIG journal.
The deadline for receipt of proposals for the 2008 scholarship is 31 December. The successful applicant will be notified by end of February.
Applicants should submit a formal proposal in English of up to 500 words (equivalent to 1-2 pages of A4 paper) using the headings of Visit Objectives, and Planned Approach and Content.
They must attach a full Curriculum Vitae with the names of two referees in senior posts.
The proposal should be sent to the ILIG Secretary, Diana Rosenberg, by email to drosenberg [at] gn.apc.org or by post to Roadways, The Ridge, Bussage, Stroud, Gloucestershire GL6 8BB, UK
More: International Awards » Awards for Librarians » Educational Awards

Scholarships for African Students
»
Undergraduate Scholarships
»
African Women Scholarships & Grants
»
Developing Countries Scholarships
»
Erasmus Mundus Scholarships for Developing Countries
»
Fellowship Programs
»
Funding Grants for NGOs
»
Government Scholarships
»
LLM Scholarships
»
MBA Scholarships
»
PhD and Masters by Research Scholarships
»
Public Health Scholarships - MPH Scholarships
»
Refugees Scholarships
»
Research Grants
»
Scholarships and Grants
Scholarships in Australia » Scholarships in Austria » Scholarships in Belgium » Scholarships in Canada » Scholarships in Germany » Scholarships in Italy » Scholarships in Japan » Scholarships in Korea » Scholarships in Netherlands » Scholarships in UK » Scholarships in USA