Andrew W. Mellon Foundation
Academic Grants for Students » International Funding » Education Research Grants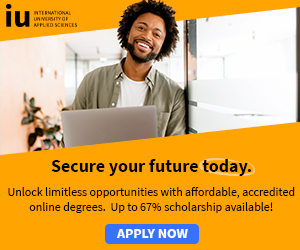 The Andrew W. Mellon Foundation supports grantees within six defined program areas which are:
1. Higher Education and Scholarship: The Foundation's interests in this area include (but are not limited to) doctoral education, post-doctoral fellowships, faculty research support, and discipline-related projects.
Grants have also supported research on the economics, sociology, and history of higher education, and improving access to resources for the study of science and society.
2. Scholarly Communications: The Scholarly Communications program focuses broadly on all stages in the life cycle of scholarly resources.
The program complements fellowships and other kinds of support for research and teaching at research universities, liberal arts colleges, independent research centers, libraries, and museums by promoting the cost-effective creation, dissemination, accessibility, and preservation of high-quality scholarly resources in humanistic studies broadly defined.
3. Research in Information Technology: The program in Research in Information Technology (RIT) is dedicated to supporting the thoughtful application of information technology to a wide range of scholarly purposes.
4. Museums and Art Conservation: The program for art museums is designed to help excellent institutions build and sustain their capacity to undertake serious scholarship on their permanent collections; to preserve these collections; and to share the results of their work in appropriate ways with scholarly and other audiences.
5. Performing Arts Performing Arts: The Program currently provides multi-year grants on an invitation-only basis to leading orchestras, theater companies, opera companies, modern dance companies, and dance-specific presenters based in the United States.
6. Conservation and the Environment: The program in Conservation and the Environment (C&E) evolved from interests originally stated by the Avalon and Old Dominion Foundations as including the preservation of natural areas and the support of organizations concerned with increasing man's understanding of his natural environment, his relation to it, and the effects of his activities upon it.
The Foundation grantmaking philosophy is to build, strengthen and sustain institutions and their core capacities, rather than be a source for narrowly defined projects.
The Foundation aims to support grantees within its program parameters and to do so in as unbureaucratic and responsible a manner as possible.
More: Academic Grants for Students » International Funding » Education Research Grants

Scholarships for African Students
»
Undergraduate Scholarships
»
African Women Scholarships & Grants
»
Developing Countries Scholarships
»
Erasmus Mundus Scholarships for Developing Countries
»
Fellowship Programs
»
Funding Grants for NGOs
»
Government Scholarships
»
LLM Scholarships
»
MBA Scholarships
»
PhD and Masters by Research Scholarships
»
Public Health Scholarships - MPH Scholarships
»
Refugees Scholarships
»
Research Grants
»
Scholarships and Grants
Scholarships in Australia » Scholarships in Austria » Scholarships in Belgium » Scholarships in Canada » Scholarships in Germany » Scholarships in Italy » Scholarships in Japan » Scholarships in Korea » Scholarships in Netherlands » Scholarships in UK » Scholarships in USA