Numerical Methods And Mathematical Analysis Of Nonlinear Waves
University Scholarships » International Scholarships » Education Scholarships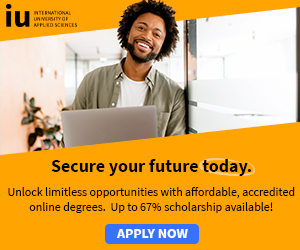 A PhD grant is available at Department of Mathematical Sciences at Norwegian University of Science and Technology (NTNU). The PhD candidate will be based either at NTNU or at the University of Bergen.
The grant, which is for three years, is funded by the Research Council of Norway.
At NTNU the grant period may be extended to four years in exchange for teaching duties.
The PhD project focuses on mathematical models for nonlinear waves.
Depending on the background of the successful applicant, the focus will be on either of mathematical analysis, numerical analysis, or numerical simulation of partial differential equations for nonlinear wave phenomena.
The PhD candidate will participate in the activities of the WaveMaker project which has partners from the University of Oslo, the University of Bergen, and NTNU.
More information can be found on the web page
www.math.ntnu.no/WaveMaker/
The applicants should have an MSc degree, or equivalent, and some background in, and interest for, applied mathematics and numerics.
Candidates that complete a MSc degree in 2006 are also encouraged to apply.
The objective of the grant is to obtain a PhD degree, hence the successful applicant must be enrolled as a PhD candidate at NTNU or the University of Bergen.
Application deadline: October 31
Follow the links below for more Numerical Methods And Mathematical Analysis Of Nonlinear Waves details and application contacts.
Scholarships for African Students
»
Undergraduate Scholarships
»
African Women Scholarships & Grants
»
Developing Countries Scholarships
»
Erasmus Mundus Scholarships for Developing Countries
»
Fellowship Programs
»
Funding Grants for NGOs
»
Government Scholarships
»
LLM Scholarships
»
MBA Scholarships
»
PhD and Masters by Research Scholarships
»
Public Health Scholarships - MPH Scholarships
»
Refugees Scholarships
»
Research Grants
»
Scholarships and Grants
Scholarships in Australia » Scholarships in Austria » Scholarships in Belgium » Scholarships in Canada » Scholarships in Germany » Scholarships in Italy » Scholarships in Japan » Scholarships in Korea » Scholarships in Netherlands » Scholarships in UK » Scholarships in USA