Alzheimer's Disease Research Awards
Research Awards » Awards for International Students » Grant Awards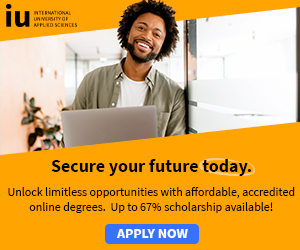 Alzheimer's Disease Research Awards: Alzheimer's Disease Research awards are intended for new investigators or established investigators pursuing particularly innovative lines of inquiry.
Applicants must show relevance to the cause, prevention, or treatment of Alzheimer's Disease.
Awards are made internationally, regardless of citizenship.
Applicants may request up to $150,000 USD over a two year period.
Principal Investigator salary and benefits may be requested in all award programs, but must be justified in the Budget Justification section.
For awards restricted to independent investigators, salary and benefit support requests are limited to the lesser of 25% of the maximum award value or 25% of the sum of the P.I.'s institutional salary and benefits.
Salary requests should be consistent with the percent effort the P.I. will commit to the proposal.
Funds are awarded to the institution and not to individual investigators.
However, American Health Assistance Foundation (AHAF) requires that all funds be used solely for research and not for overhead, administrative costs or other peripheral costs.
American Health Assistance Foundation (AHAF) does not fund construction of buildings or the purchase of large capital equipment.
Follow the links below for more details and application contacts.
Application deadline: 5th June each year.
For more information and application, visit: Alzheimer's Disease Research Awards Website
More:Research Awards » Awards for International Students » Grant Awards
Scholarships for African Students
»
Undergraduate Scholarships
»
African Women Scholarships & Grants
»
Developing Countries Scholarships
»
Erasmus Mundus Scholarships for Developing Countries
»
Fellowship Programs
»
Funding Grants for NGOs
»
Government Scholarships
»
LLM Scholarships
»
MBA Scholarships
»
PhD and Masters by Research Scholarships
»
Public Health Scholarships - MPH Scholarships
»
Refugees Scholarships
»
Research Grants
»
Scholarships and Grants
Scholarships in Australia » Scholarships in Austria » Scholarships in Belgium » Scholarships in Canada » Scholarships in Germany » Scholarships in Italy » Scholarships in Japan » Scholarships in Korea » Scholarships in Netherlands » Scholarships in UK » Scholarships in USA