Alfred University Presidential Scholarship

College Scholarships » International Students Scholarships » Scholarship Grants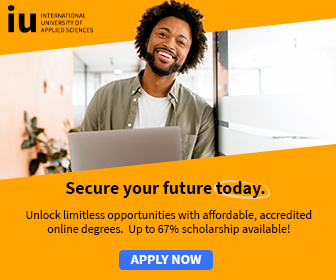 Alfred University Presidential Scholarship: Alfred University scholarships are awarded by the Office of Admissions' Scholarship Committee prior to enrollment at Alfred University.
Unless otherwise noted, they require continuous full-time (12 credit hours per semester) enrollment.
Scholarship Application Eligibility Criteria:
Entering full-time international students.
Generally, high school seniors who have a 3.7 or better average, and a SAT 0f 1250 or an ACT of 27 (preferred) are evaluated.
Extracurricular activities and good citizenship are also considered.
Transfer students completing an Associate's Degree or transferring from four-year schools with a 3.3 cumulative grade point average are considered.
A campus interview is encouraged.

Value:

For programs in the Colleges of Liberal Arts & Sciences and Business, annual awards are $14,000.

In the State-supported program is $10,500 per year for non-residents.

Annual awards for the Mechanical, Electrical, and Undecided Engineering programs, are $10,500 per year. Renewal requires continuous full-time enrollment and a 3.0 cumulative grade point average.

How Determined:

Scholarship awards are determined by the Office of Admissions' Scholarship Committee.

How to Apply:

File a completed application for admission and indicate an interest in the scholarship program.

For more information and application, visit: Alfred University Presidential Scholarship

More: College Scholarships » International Students Scholarships » Scholarship Grants