Al Jazeera Jobs
Jobs in Africa » Media Network Jobs » Managerial Jobs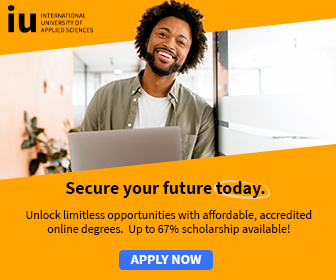 Join the network that is changing the face of international media by speaking truth to centres of power and giving a voice to the voiceless.
Al Jazeera English Programmes is expanding its output of discussion and magazine shows and factual series, and is looking for outstanding managers and producers to join its headquarters team in Doha, Qatar.
All jobs offer a highly competitive salary and benefits package.
Manager, Discussion Programmes
You will be responsible for commissioning and supervising all of the channel's discussion programmes including our innovative new social media show, The Stream.
Reporting to the Director of Programmes, you will develop programme ideas, recruit and manage production teams and supervise independent producers.
This is a senior management position and we're looking for imagination, visual flair and rock-solid journalism demonstrated across a varied career.
Manager, Production
You will be responsible for scheduling, budgeting and resourcing all programmes produced, commissioned or acquired by the AJE Programmes Department worldwide — nearly 500 hours of original output in 2011.
We're looking for an outstanding senior manager with at least 10-15 years' experience of running television productions for top-quality broadcasters and/or production companies with international reach.
Editor, The Stream
The Stream uses social networks to give fresh insight into the news and uncover stories overlooked by conventional media. Live four days a week, The Stream has broken new ground in integrating TV and online.
As Editor, you will bring journalistic rigour, a global mindset and a talent for innovation to the development of the show.
You need an outstanding track record in live current affairs TV, and knowledge of the power and pitfalls of social media.
Producer
Can you produce a 24' film from the jungle of southern India as easily as organise a location discussion in a café in Cairo?
Can you demonstrate rock-solid journalism, visual flair and a gift for story-telling?
We have openings for producers to work across a variety of magazine and discussion programmes and documentaries.
You need a strong track record in making long-form programmes and/or producing discussion programmes, and varied international experience.
Reversioning Producer
We are looking for a bilingual producer to translate and re-edit films made for our Arabic channels to broadcast on Al Jazeera English.
You need a solid grasp of narrative techniques and a flair for fluent, clear writing, shown in 3—5 years' experience of long form programme making.
Assistant Producer
Assistant Producers form the bedrock of our programme-making teams: researching stories, booking contributors, organizing shoots, logging and transcribing rushes, hunting down archive and assembling delivery materials.
We have openings for assistant producers to work across a variety of magazine and discussion programmes and documentaries.
You need two to three years' experience of programme making, a sharp intellect and a talent for organizing yourself and others.
To request complete job descriptions and apply for any of these positions, please email: programmejobs [at] aljazeera.net
Al Jazeera English is an equal opportunity employer.
More: NGO Jobs » International Jobs » Development Jobs