How to Become an Airline Pilot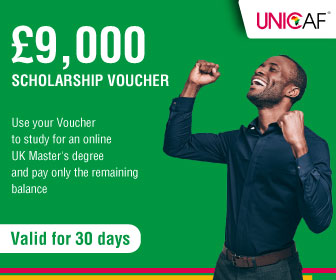 Scholarships for Training as an Airline Pilot » Opportunities for Women Pilots » Pilot Jobs & Careers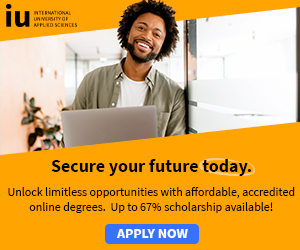 Being an airline pilot can be one of the world's best jobs. First year salaries range from $20,000 to over $50,000 per year. Pilots who have worked for a company for 15 years could have annual earnings close to $100,000.
As an airline pilot you would fly passengers and cargo to destinations around the world. This can be an exciting and challenging job, but it involves a lot of responsibility. If you are keen on aircraft and travel this could be ideal for you.
To become an airline pilot, you will need to have good teamwork skills. You'll need good concentration and hand-to-eye coordination. And you'll also need to be able to remain calm, and take charge in an emergency.
There are many ways to start training to be a pilot from doing a private course through to learning at a university.
The work
Your duties would typically include:
carrying out pre-flight checks of instruments, engines and fuel

making sure that all safety systems are working properly

working out the best route based on weather reports and other information from air traffic control

following airport approach and landing instructions from air traffic control

checking flight data and making adjustments to suit weather changes

keeping passengers and crew informed about journey progress

writing flight reports after landing, including about any aircraft or flight path problems

on small planes helping to load and unload luggage or cargo.
On flights taking a short amount of time (short haul flights), you would normally work in a two-person team, as pilot (captain) or co-pilot (first officer). On long haul flights, you would often have a flight engineer on board, who would check the instruments.
You might also work in other areas of aviation, such as crop spraying, flight testing and flight training.
Hours
Your working hours would be linked to flight destinations and could include nights, weekends and public holidays. Working hours are strictly regulated for safety reasons.
The amount of time you spend away from home would vary. In some cases you may be able to return home every evening. Flights further away would often involve overnight stays or longer. If so, your employer would provide you with accommodation.
Pilot Income
Co-pilots (first officers) can earn between USD$20,000 and $50,000 a year, depending on experience. Captains can earn between $55,000 and $120,000 a year.
Captains with around 20 years' experience can earn up to $150,000 a year.
These figures are intended as a guideline only.
Pilot Entry Requirements
You would usually start your career as a first officer after gaining at least an Airline Transport Pilot's Licence (ATPL); in some jurisdictions, this is called Commercial Pilot's Licence (CPL). This is first awarded as a 'frozen ATPL', which allows you to fly as a first officer. When you have completed enough flying hours you can apply for a full ATPL and qualify as an airline captain. You must be at least 21 years old to have a full ATPL.
You will need to pass a thorough medical check. You should be physically fit, and have good hearing, eyesight and colour-normal vision. Some airlines set height and weight restrictions.
Pilot Private Training
In Kenya, you can train at a Kenya Civil Aviation Authority (KCAA) approved training school, but you would have to pay the full cost of the course yourself.
After obtaining a Private Pilot's License (PPL), your next step is to obtain a Commercial Pilot's License (CPL). Without a CPL, you will not be able to obtain employment.
After CPL, you will still need to obtain instrument rating for different aircraft. You cannot fly a plane without having its particular rating.

Pilot Training Scholarships 
In most cases you would need to pay for at least a PPL before getting any kind of sponsorship by an airline or a flight school to undertake CPL.
The fact is, there are not that many piloting scholarships and it is almost impossible that you will get full scholarships without paying a cent. However, see links below and other links in this website for the small number of scholarships available.
How do you Start?

The younger you start the better. If you have just completed high school, now is the time to start. If you're older, that is fine, but do not procrastinate.

If you have never flown an airplane, go out to the local airport and take an introductory ride. These are usually inexpensive, and you will get a chance to fly in a small cessna airplane with an instructor.

If you are like most people, you will enjoy that first ride. The flight school will probably try to persuade you to start flying lessons right away.
If they offer a ground school course, you should start there. Ground school is where you will begin learning the basics of flying.

If you enjoy what you are studying in ground school you will probably enjoy flying as a career. Everyone likes flying the airplane, but being a professional pilot requires a lot of study. If you do not enjoy the subjects, flying is not for you.

You should learn to fly privately first. By earning your flying ratings and acquiring the experience through private lessons and later by working as a pilot for small companies, you can get the experience you need to apply to a large carrier.

Armed Forces Experience
An easier way would be to train as a pilot in the armed forces. The government would of course bear the costs.
If you qualified as a pilot in the armed forces, you can take a conversion course to gain a commercial pilot's licence. There is strong competition for pilot training in the armed forces and you must serve a minimum term before moving on to employment with an airline. 

University Degree & Training by Airlines

Most airlines require that pilots should have a university degree. This could be in any area and not necessarily related to aeronautics or engineering.
So, do not ignore university studies, just because you can go for flught training at the local airport.

Some airlines will take students on a Private Pilot Training (PPL) for further traing so that they can work for them.

Training and Development
It can take between 3 months and 1 year to get a Private Pilot's Licence, depending on funding, weather in the area where you are training and how well you pass the various test or take your first solo flight.
Commercial Pilot's Licence with then take anywhere from 1 - 3 years mostly dependent on how well funded you are or flight experience in the armed forces etc.

Training will include:
flight principles

navigation and communications

meteorology

operational procedures

aviation law

use of flight simulators and flying real aircraft.
During the training period, you would learn basic flying skills and eventually take a slolo flight by the time you clock 20 - 50 hours.

You would normally start work as a co-pilot (first officer) alongside a training captain on short-haul flights. This would give you maximum experience of take offs and landings. A full ATPL is normally awarded after 1500 flying hours, with at least 500 of these as a co-pilot. Eventually you could become a fully qualified captain.
As a pilot, you must renew your instrument rating (IR) and take skills tests for specific aircraft every six to twelve months. You also have to pass regular medical examinations.
Skills, Interests and Qualities
To become an airline pilot, you will need to have:
the ability to follow spoken instructions from air traffic control




the ability to give clear, confident instructions to crew members and passengers

good teamwork skills

the ability to work with technology

good hand-to-eye coordination

the ability to read maps and 3D displays

good written communication skills

the ability to remain calm, and take charge in an emergency.
Pilot Opportunities
Jobs are advertised with scheduled and charter passenger airlines, cargo companies, freight carriers and private business charter companies both locally and overseas.

With around five years' experience, you could apply to be a co-pilot on long haul flights. You would need at least 5000 flying hours before applying for promotion to captain.
Opportunities as a pilot could include doing training or management jobs alongside flying duties, or transferring to ground-based management. You could also move into flight training, wildlife and agricultural flying in remote areas.
Related Industry Information & Industry Summary
The aviation industry passenger transport sector comprises a myriad of roles, from pilots and transport planners, to essential support roles in finance, marketing and human resources.
The aviation industry is a large employer and includes people employed in:
highly skilled and technical roles, such as pilots and air traffic control

customer service roles, including passenger check in and support, terminal and airport management and cabin crew

ground services undertaking tasks, such as baggage and cargo handling, aircraft preparation and flight planning
Aviation Industry Key Facts
The average age of an employee is 40

There are female dominated roles in the industry, the main being cabin crew, customer service and airline booking and ticketing.


Male dominated roles include piloting, baggage handling, security and aircraft ramp services
Jobs in the industry fall into the following areas:
Ground handling services – such as baggage/ramp handling, aircraft preparation, load planning officer, ramp supervisor, aircraft dispatcher

Airport operations – such as airport duty staff, support officer to team supervisor, airport terminal manager, customer support staff, air traffic control

Airline operations – such as passenger services staff, ground handling, cabin crew, first officer pilot, flight captain, cabin crew officer, aviation operation passenger services
How to Become an Airline Pilot - Pilot Training Scholarships
»
Cabin crew jobs! Cabin crew vacancies & recruitment worldwide. Also cabin crew training opportunities, cabin crew recruitment, cabin crew careers & courses. Emirates, Quantas, KLM, BA, Qatar, Kenya Airways - KQ.
»
Cabin Crew Jobs & Career Advice - Flight Attendant Jobs & Courses - Airline Cabin Crew Requirements & Qualifications
Ab Initio Pilot Trainees - Kenya Airways » Ethiopian Airlines Cabin Crew Jobs & Pilot Jobs » South Africa Airways Vacancies - SAA Cadet Pilot Development Program & Cabin Crew Jobs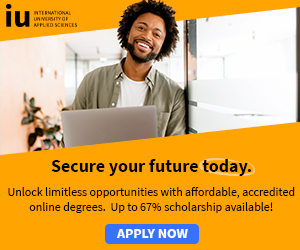 African Scholarships » African Women Scholarships & Grants » Developing Countries Scholarships » Erasmus Mundus Scholarships for Developing Countries » Fellowship Programs » Funding Grants for NGOs » Government Scholarships » LLM Scholarships » MBA Scholarships » PhD and Masters by Research Scholarships » Public Health Scholarships - MPH Scholarships » Refugees Scholarships » Research Grants » Scholarships and Grants