Africanist Graduate Student Conference - Michigan State University
Funding for a Conferences » International Grants » Educational Funding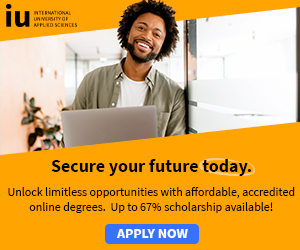 Location: Michigan State University, East Lansing, Michigan
Conference Dates: 26-27 September
Michigan State University graduate students and the African Studies Center at MSU are hosting a conference with the intent to foster an engaging atmosphere in which graduate students can discuss their research and receive important feedback.
The conference is interdisciplinary and open to students at all levels of their graduate careers.
The conference is also designed to help prepare students, those who will be the career Africanists of the next fifty years, who will present at the African Studies Association Meeting "Knowledge of Africa: The Next Fifty Years" to be held in Chicago.
Abstracts submitted should include the author's name, address, institutional affiliation, email address, and phone number.
Abstracts should be sent to; msuasgc [at] msu.edu
Deadline: August 29.
For more information, see: Africanist Graduate Student Conference - Michigan State University Website
More: Funding for a Conferences » International Grants » Educational Funding
Scholarships for African Students
»
Undergraduate Scholarships
»
African Women Scholarships & Grants
»
Developing Countries Scholarships
»
Erasmus Mundus Scholarships for Developing Countries
»
Fellowship Programs
»
Funding Grants for NGOs
»
Government Scholarships
»
LLM Scholarships
»
MBA Scholarships
»
PhD and Masters by Research Scholarships
»
Public Health Scholarships - MPH Scholarships
»
Refugees Scholarships
»
Research Grants
»
Scholarships and Grants
Scholarships in Australia » Scholarships in Austria » Scholarships in Belgium » Scholarships in Canada » Scholarships in Germany » Scholarships in Italy » Scholarships in Japan » Scholarships in Korea » Scholarships in Netherlands » Scholarships in UK » Scholarships in USA