African Students Fellowships - UPEACE-IDRC

List of Scholarships for African Students; International scholarships for Africans abroad & in Africa. Search scholarships for African students to study bachelors, masters, PhD degree in USA, UK, Canada, Europe, Australia, Africa.
PhD Fellowships » PhD Research Grants » International PhD Scholarships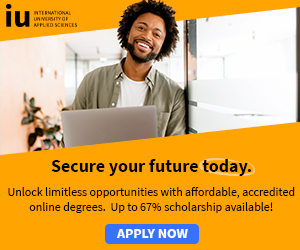 African Students Fellowships: The UPEACE Africa Programme is offering a limited number of scholarships to African students in PhD programmes focused in peace and conflict studies.
The scholarship will cover tuition, living expenses, communications, access to scholarly materials, and disseminate research findings through publications and conference presentations.
In addition, part of the award may be used to cover expenses related to a semester abroad at a Canadian university. The maximum award is US $15,000 per eligible candidate per year.
The programme is seeking applications from candidates who are currently enrolled in a PhD programme or who can offer proof of acceptance into a PhD Programme at a University in Sub Saharan Africa.
African Students Fellowships - Eligible Fields of Studies
Applications will only be considered from candidates, who are doing their PhD studies in peace and conflict studies.
African Fellowships - Criteria for Eligibility for the Competition
Must hold citizenship of an African country in Sub-Saharan Africa;
Must be enrolled/accepted in a PhD Programme in the field of Peace and Conflict Studies in Universities in Sub Saharan Africa;
Must be a full time PhD student
Submit a letter of support from the Lead Supervisor
The research must take place within Sub-Saharan Africa.
Applicant must have his/her Masters Degree in related discipline

African Fellowships - Duration

The duration of the Award is three years from the time of notification of selection.

Successful applicants will receive the first installment of the award within three months after the announcement of the winners.

For a list of required documents and how to apply, visit: African Students Fellowships - UPEACE-IDRC Website

African Scholarships » African Women Scholarships & Grants » Developing Countries Scholarships » Erasmus Mundus Scholarships for Developing Countries » Fellowship Programs » Funding Grants for NGOs » Government Scholarships » LLM Scholarships » MBA Scholarships » PhD and Masters by Research Scholarships » Public Health Scholarships - MPH Scholarships » Refugees Scholarships » Research Grants » Scholarships and Grants

Scholarships for African Students » Undergraduate Scholarships » African Women Scholarships & Grants » Developing Countries Scholarships » Erasmus Mundus Scholarships for Developing Countries » Fellowship Programs » Funding Grants for NGOs » Government Scholarships » LLM Scholarships » MBA Scholarships » PhD and Masters by Research Scholarships » Public Health Scholarships - MPH Scholarships » Refugees Scholarships » Research Grants » Scholarships and Grants