African Population And Health Research Center

Jobs in Africa » Jobs Africa » Careers in Africa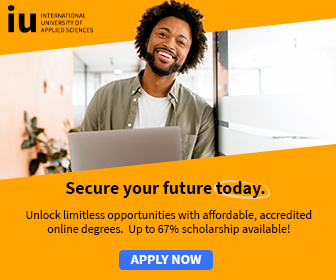 The African Population and Health Research Center (APHRC) is an international non-profit, non-governmental organization that carries out high quality and policy-relevant research on population, health and education issues facing sub-Saharan Africa.
Senior Monitoring and Evaluation Officer
Duties / responsibilities:
Monitoring the Implementation of the Center's Strategic Plan (2012-2016)
Coordinate the review of the existing M&E framework to align it to the strategic plan.
Conduct surveys to collect data on key indicators to measure success and impact of the Center's programs.
Participate in the annual review of the strategic plan to assess progress in its implementation.
Monitor the strategic plan against the set monitoring and evaluation metrics

Implementation of the Projects Management System (PMS)
Coordinate the review/revision of an in-house and purpose built Project Management System (PMS) to ensure sufficiency in meeting the Centre's needs
Review the PMS manual to align to any changes made in the system
Facilitate training of staff in using the PMS as need arises
Undertake periodic monitoring of the system's implementation and share quarterly reports from the system with senior management
Develop protocols for supporting APHRC's partners to implement a similar system

Monitoring and Evaluation of CARTA activities
Support the M&E activities of the Consortium for Advanced Research Training in Africa (CARTA), a large doctoral level training program coordinated by APHRC and involving nine African universities and four research centers in Africa. The specific roles will include:
Coordinating conference calls with key program partners
Writing semi-annual progress reports to key partners and funders
Coordinating the drafting and submission of relevant documents for annual reviews to key partners and funders
Participating in monitoring visits to assess progress ii implementation of CARTA-funded activities in partner universities
Collate semi-annual reports from CARTA committees and fellows
Document outputs and outcomes of CARTA activities as outlined in the CARTA implementation framework

Project planning, monitoring and implementation
Provide guidance to programmatic teams in development of M&E tools within their programs
Participate in the design, writing and review of project proposals
Participate in capacity assessment of new partners using the Centre's assessment guidelines
Coordinate the organization of project inception meetings to set milestones, targets and action plans to guide project implementation
Participate in the assessment of the Center's impact on policy influence through annual review of contributions of the Center's work

Qualifications and Experience:
Masters degree in Monitoring and Evaluation or other related field
Minimum of 5 years demonstrated progressive experience in project monitoring and evaluation, planning and management, with an international NGO. Experience working with research-oriented institution is desirable
Knowledge of current trends in Monitoring and Evaluation, including effective methodologies
Good understanding of design and implementation of evaluation strategies
Good understanding of computerized systems and processes
Demonstrated experience in proposal development and report writing
Strong statistical analysis skills of both quantitative and qualitative data
Facilitation and influencing skills
Excellent communication and interpersonal skills

Interested candidates are invited to send applications via email no later than April 12, 2013, enclosing a detailed CV, quoting current and expected salary and providing contact details of three referees to Jobs [at] aphrc.org or to the address below.

Please indicate Senior M&E Officer on the subject line of email or on the envelope.

Only short listed candidates will be contacted.

The Human Resources Officer
African Population and Health Research Center
P.O. Box 10787-00100 GPO, Nairobi
Website: www.aphrc.org

---
The Center seeks to recruit a Research Officer to work in its Education Research Program (ERP).

The overall purpose of the job is to participate in the design and implementation of the ERP research projects.

Duties
Coordination of data collection, quality assurance, analysis, and dissemination activities
Participate in data cleaning
Participation in community mobilization
Liaison with various government agencies and partner organizations
Assisting in writing scientific papers including literature review
Preparing project reports and policy briefs

Essential Skills
MA, MSc, or MEd in Economics, Education Planning or Administration, Education Psychology, Statistics, Linguistics, sociology or any other relevant field with strong quantitative and/or qualitative skills
Experience in program design, implementation and coordination
Familiarity and experience with social science/education research protocol
Good computer literacy and knowledge of multiple statistical and/or qualitative software packages such as STATA, SPSS or NVivo
Excellent monitoring and evaluation and report writing skills

Desirable
Evidence of scientific writing (e.g publication in journals) will be an added advantage
Ability to work independently, set priorities, juggle tasks, meet deadlines
Initiative and innovation in assessing situations, conflict resolution, team building
Strong interpersonal and communication skills
Excellent oral and written communication in English

Please apply enclosing a detailed CV, quoting current and expected salary and providing contact details of three referees to the address below

Only short listed candidates will be contacted.

Please indicate 'Research Officer – ERP' on the envelope or on the subject line for those applying by email: jobs [at] aphrc.org

The Human Resources Officer
African Population and Health Research Center
P.O. Box 10787-00100 GPO,
Nairobi


Website: www.aphrc.org


For more information and application see: African Population And Health Research Cente

For more job posts see: Jobs in Africa » Jobs Africa » Careers in Africa