African Political Stability Fellowships

Fellowships for Africans » International Fellowships » Academic Fellowship Grants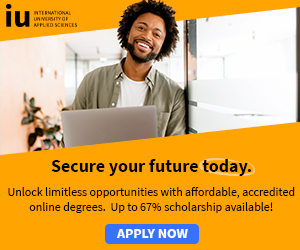 African Political Stability Fellowships: The Climate Change and African Political Stability (CCAPS) program - University of Texas at Austin is offering up to three pre-doctoral fellowships.
The CCAPS pre-doctoral fellowship program aims to stimulate the development of the next generation of researchers and thought leaders on the topic of climate change and political stability in Africa.
Pre-doctoral fellows are encouraged to present their research within and outside the Center, collaborate on papers or projects with other fellows and faculty, participate in the research activities of CCAPS, attend and take an active role in CCAPS and Strauss Center seminars and conferences, and immerse themselves in the greater University community during their appointment.
Fellowship Eligibility Pre-doctoral fellowships are available to advanced PhD students, with preference given to those who have made substantial progress towards the completion of their dissertation.
Pre-doctoral fellows are expected to work on — and ideally complete — their doctoral dissertations during the fellowship.
CCAPS invites applications from all disciplines, including both the social and natural sciences, as they pertain to relevant topics to the CCAPS program (see Areas of Research below). CCAPS encourages applications from women, minorities, and citizens of all countries.
Fellowship Stipend CCAPS offers pre-doctoral fellowships in residence at the University of Texas at Austin for one year (September - May).
The fellowship includes a nine-month stipend of $24,000 and one round-trip airline ticket. Follow the links below for more details and application contacts.
For more information and application materials, contact: African Political Stability Fellowships
More: Fellowships for Africans » International Fellowships » Academic Fellowship Grants