African Peacebuilding Network Research Grants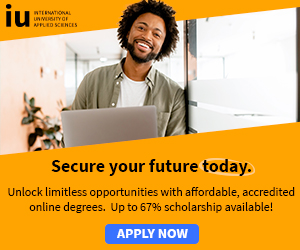 African Peacebuilding Network Research Grants 
» 

Individual Research Grants for Education


Free Scholarship + Free Tablet! - Every Registered Student Receives a Free Scholarship and Tablet!*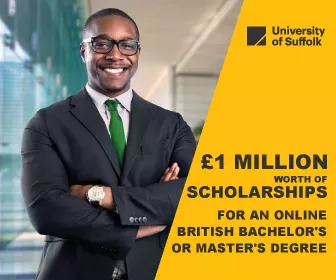 African Peacebuilding Network Research Grants: The African Peacebuilding Network (APN) of the Social Science Research Council (SSRC) invites research grant applications from African researchers, policy analysts, and practitioners working on conflict and peacebuilding at universities and research institutions or regional governmental and non-governmental organizations in Africa.
About the African Peacebuilding Network
The APN promotes independent African research and analysis on peacebuilding in or near countries and regions affected by violent conflict in Sub-Saharan Africa.
About the APN Research Grants Program
A core component of the APN, the Research Grants program is a vehicle for enhancing the quality and visibility of African peacebuilding research regionally and globally and for making such knowledge accessible to key policymakers and research centers of excellence in Africa and around the world.
Substantial support is available for research and analysis on issues such as:
Conflict prevention, mediation, management, resolution, and transformation
Environmental change and conflict
Post-conflict democratization, governance, and reconstruction
The relationship between peacebuilding and statebuilding, including state-society relations and state reconstruction
Transitional justice, reconciliation, social and economic justice
Peacekeeping and peace support operations
Disarmament, demobilization, and reinsertion
Security sector reform
The role of the media and civil society
Peace partnerships involving the UN, the AU, and Regional
Economic Communities
Gender, youth, identity, and culture
International actors and peace interventions

Grants are awarded on a competitive, peer-reviewed basis and are intended to support six to seven months of research.

Up to fifteen grants of a maximum of $15,000 will be awarded.

Women are strongly encouraged to apply.

All grantees are required to participate in two Africa-based workshops that will provide opportunities to refine research focus and methodologies, present findings, explore ways to make work accessible to multiple peacebuilding constituencies, and develop constructive working relationships with other grantees, senior academics, and practitioner facilitators.

Eligibility

Applicants must be African citizens currently residing in a Sub-Saharan African country.

Academics must hold a faculty or research position at an African university or research organization and have either a PhD or a master's and at least two years of research experience.

Policy analysts and practitioners must be based in Africa at a regional or sub-regional institution, a government agency, or a non-governmental, media, or civil society organization and have a master's with at least two years of work experience.

For more scholarship information and application materials, see; African Peacebuilding Network Research Grants

More: African Research Grants » Educational Grants » Academic Grants Scholarships for Study in Africa » Scholarships for African Students » Undergraduate Scholarships » African Women Scholarships & Grants » Developing Countries Scholarships » Erasmus Mundus Scholarships for Developing Countries » Fellowship Programs » Funding Grants for NGOs » Government Scholarships » LLM Scholarships » MBA Scholarships » PhD and Masters by Research Scholarships » Public Health Scholarships - MPH Scholarships » Refugees Scholarships » Research Grants » Scholarships and Grants

Scholarships in Australia » Scholarships in Austria » Scholarships in Belgium » Scholarships in Canada » Scholarships in Germany » Scholarships in Italy » Scholarships in Japan » Scholarships in Korea » Scholarships in Netherlands » Scholarships in Switzerland » Scholarships in UK » Scholarships in USA

$7000 Government Grant a a "Call for Proposals" Research_grants Conferences 2018 a a "Call for Proposals" Research_grants Conferences 2019 a a "Call for Proposals" Research_grants Conferences 2020 a a "Call for Proposals" Research_grants Conferences 2021 Africa Foundation Grants Africa Initiative Graduate Research Grant Africa Small Grants African Union Call for Proposals 2018 African Union Call for Proposals 2019 African Union Call for Proposals 2020 African Union Call for Proposals 2021 African Union Commission African Union Grants 2018 African Union Grants 2019 African Union Grants 2020 African Union Grants 2021 African Union Research Grants - Open Call for Proposals African Union Research Grants 2018 African Union Research Grants 2019 African Union Research Grants 2020 African Union Research Grants 2021 African Union Website Agricultural Grants in Africa Agricultural Grants in Developing Countries Agricultural Research Grants for Developing Countries Agriculture Business Grants Apply for Grants Applying for Funding for Youth Projects Ask a Millionaire for Help Au Call for Proposals 2018 Au Call for Proposals 2019 Au Call for Proposals 2020 Au Call for Proposals 2021 Bill Gates Africa Agriculture Business Grants for African Entrepreneurs 2018 Business Grants for African Entrepreneurs 2019 Business Grants for African Entrepreneurs 2020 Business Grants for African Entrepreneurs 2021 Business Grants in Africa Business Grants in Developing Countries Call for Funding Proposals 2018 Call for Funding Proposals 2019 Call for Funding Proposals 2020 Call for Funding Proposals 2021 Call for Grant Applications Call for Grants Proposals Call for Proposal Call for Proposal Call for Proposal 2018 Call for Proposal 2019 Call for Proposal 2020 Call for Proposal 2021 Call for Proposal in Africa 2018 Call for Proposal in Developing Countries 2019 Call for Proposal in Developing Countries 2020 Call for Proposal in Developing Countries 2021 Call for Proposals Call for Proposals 2018 Africa Call for Proposals 2018 Education Call for Proposals 2018 for Developing Countries Call for Proposals 2019 Africa Call for Proposals 2019 Education Call for Proposals 2019 for Developing Countries Call for Proposals 2020 Africa Call for Proposals 2020 Education Call for Proposals 2020 for Developing Countries Call for Proposals 2021 Africa Call for Proposals 2021 Education Call for Proposals 2021 for Developing Countries Call for Proposals Africa 2018 Call for Proposals Africa 2019 Call for Proposals Africa 2020 Call for Proposals Africa 2021 Call for Proposals Developing Countries 2019 Call for Proposals Developing Countries 2020 Call for Proposals Developing Countries 2021 Call for Proposals Education Call for Proposals Education Conferences 2018 Call for Proposals Education Conferences 2019 Call for Proposals Education Conferences 2020 Call for Proposals Education Conferences 2021 Call for Proposals Grants Call for Proposals in Africa Call for Proposals in Agriculture 2018 Call for Proposals in Agriculture 2019 Call for Proposals in Agriculture 2020 Call for Proposals in Agriculture 2021 Call for Proposals in Developing Countries Call for Research Proposals 2018 Call for Research Proposals 2018 for Developing Countries Call for Research Proposals 2019 Call for Research Proposals 2019 for Developing Countries Call for Research Proposals 2020 Call for Research Proposals 2020 for Developing Countries Call for Research Proposals 2021 Call for Research Proposals 2021 for Developing Countries Call of Project Proposal in Africa for 2018 Call of Project Proposal in Developing Countries for 2019 Call of Project Proposal in Developing Countries for 2020 Call of Project Proposal in Developing Countries for 2021 Cash Grants for Personal Needs Charities Help Pay Rent Charities That Give Money to Individuals Churches That Help Families in Need Churches That Help Pay Bills Churches That Help Pay Rent Churches That Help With Rent Deposit Churches That Help With Utility Bills Near Me Companies That Donate Money to Individuals Conference Grants for Developing Countries Contact Address of Philanthropists Crisis Loan to Pay Rent Current Call for Proposals Dfg Funding Easy Grants to Get Easy Grants to Get for College Educational Research Grants for Individuals Emergency Help With Rent Emergency Help With Utility Bills Foundation Center Foundation Grants to Individuals Book Foundation Grants to Individuals Online Foundations That Fund Research Foundations That Give Grants to Individuals Foundations That Give Money to Individuals Foundations That Help Individuals in Need Free Government Grants to Pay Off Debt Free Government Money for Individuals Free Grant Applications Free Grant Money for Anything Free Grant Money for Bills and Personal Use Free Grant Money to Pay Bills Free Money for Bills Fast Free Money Individuals Full Scholarships for African Students Full Scholarships for International Students in Canada Fund for Gender Equality Call for Proposals 2018 Fund for Gender Equality Call for Proposals 2019 Fund for Gender Equality Call for Proposals 2020 Fund for Gender Equality Call for Proposals 2021 Funding and Career Development Funding for Agricultural Projects in Africa Funding for Agricultural Projects in Africa 2018 Funding for Agricultural Projects in Africa 2019 Funding for Agricultural Projects in Africa 2020 Funding for Agricultural Projects in Africa 2021 Funding for Development Projects in Africa Funding for Youth Projects in Africa Funding for Youth Projects in Africa 2019 Funding for Youth Projects in Africa 2020 Funding for Youth Projects in Africa 2021 Funding Opportunities for Ngos in Africa Funding Opportunities for Ngos in Africa 2018 Funding Opportunities for Ngos in Africa 2019 Funding Opportunities for Ngos in Africa 2020 Funding Opportunities for Ngos in Africa 2021 Funds for Ngos in Developing Countries Funds for Ngos in Developing Countries 2018 Funds for Ngos in Developing Countries 2019 Funds for Ngos in Developing Countries 2020 Funds for Ngos in Developing Countries 2021 Funds for Ngos in Education Get Help Paying Utility Bills Government Agencies Help Pay Rent Government Grants for Individuals Government Grants for Individuals Free Money Government Grants for Individuals With Disabilities Government Hardship Grants Government Research Grants for Individuals Grants for Africa 2018 Grants for Africa 2019 Grants for Africa 2020 Grants for Africa 2021 Grants for Africa Projects | Funding for Africa Projects Grants for African Entrepreneurs Grants for African Farmers 2018 Grants for African Farmers 2019 Grants for African Farmers 2020 Grants for African Farmers 2021 Grants for Agriculture Projects in Africa 2018 Grants for Agriculture Projects in Africa 2019 Grants for Agriculture Projects in Africa 2020 Grants for Agriculture Projects in Africa 2021 Grants for Anything Grants for Individuals in Need Grants for Research in Africa Grants for Small Scale Farmers in Africa Grants for Small Scale Farmers in Developing Countries Grants for Struggling Families Grants for Women's Empowerment Projects 2018 Grants for Women's Empowerment Projects 2019 Grants for Women's Empowerment Projects 2020 Grants for Women's Empowerment Projects 2021 Grants for Youth Groups in Africa Grants for Youth Groups in Developing Countries Grants Help Pay Bills Hardship Grants Provide You Fast Cash Health Research Grants for Developing Countries How to Ask a Philanthropist for Money How to Contact Philanthropists for Help 2019 How to Contact Philanthropists for Help 2020 How to Contact Philanthropists for Help 2021 How to Get Free Government Money You Never Pay Back How to Get Free Money From the Government Without Paying It Back How to Get Funding for Research Projects I Need a Philanthropist to Help Me I Need Help Paying My Bills Salvation Army I Need Help Paying My Rent Asap I Need Help Paying My Rent Before I Get Evicted I Need Help Paying My Rent Today I Need Money to Pay My Bills Now Individual Grant Opportunities Individual Grants Individual Grants for Students Individual Research Grants Individual Research Grants Individual Research Grants for Developing Countries Individual Research Grants for Developing Countries 2018 Individual Research Grants for Developing Countries 2019 Individual Research Grants for Developing Countries 2020 Individual Research Grants for Developing Countries 2021 International Funding for Projects in Africa International Grants for Education in Developing Countries International Grants for Individuals International Grants for Ngos in Nigeria International Grants for Nonprofits International Research Grant International Research Grants Developing Countries 2018 International Research Grants Developing Countries 2019 International Research Grants Developing Countries 2020 International Research Grants Developing Countries 2021 Latest Funds for Ngos 2018 Latest Funds for Ngos 2019 Latest Funds for Ngos 2020 Latest Funds for Ngos 2021 Latest Funds for Ngos in Developing Countries Latest Grants for Ngos List of Government Grants for Individuals Loans for African Farmers Masters Scholarships for African Students 2018 Masters Scholarships for African Students 2019 Masters Scholarships for African Students 2020 Masters Scholarships for African Students 2021 Masters Scholarships for Developing Countries Need Grant Money Now Need Help Paying Bills Asap Need Help Paying Bills Now Need Help Paying Electric Bill Need Help Paying Rent Now Need Philanthropist Help Ngo Grants Ngo Grants Application Funds for Ngos 2018 Current Funds for Ngos Www.fundsforngos.org Latest-funds-for-ngos-2 Funding Opportunities for Ngos in Africa Small Grants for Ngos in Developing Countries Funds for Ngos in Developing Countries Funds for Ngos in Education Fundsforngos - Grants and Resources for Sustainability Latest Funds for Ngos, Call for Proposals, Call for Applications Grants for Ngos and Organisations - Financial Aid Grants Funding Opportunities for Ngos in Africa Small Grants for Ngos in Developing Countries Funds for Ngos in Developing Countries 2018 Funds for Ngos in Education Small Grants for Ngos in Developing Countries 2018 Latest Funds for Ngos in Developing Countries Latest Grants for Ngos Small Grants for Individuals in Developing Countries Funds for Ngos in Developing Countries 2018 Ngo Funding Opportunities Funding Opportunities for Ngos in Africa Funding Opportunities for Ngos in Africa Small Grants for Ngos in Developing Countries Funds for Ngos in Developing Countries Funds for Ngos in Education Small Grants for Ngos in Developing Countries Latest Funds for Ngos in Developing Countries Latest Grants for Ngos Small Grants for Individuals in Developing Countries Funds for Ngos in Developing Countries Small Grants for Individuals in Developing Countries Small Grants for Developing Countries 2018 Small Grants for Ngos in Developing Countries Small Grants for Cbos in Developing Countries Funding for Youth Projects in Africa Latest Grants for Ngos Latest Funds for Ngos in Developing Countries Funding Opportunities for Ngos in Africa Funds for Ngos in Developing Countries Call for Proposal Call for Proposals 2018 for Developing Countries Current Call for Proposals Call for Proposals 2018 for Developing Countries Call for Proposal 2018 Call for Funding Proposals 2018 Call for Proposals 2018 Africa Call for Proposals Africa 2018 Call for Proposals Grants Concept Note How to Write a Concept Note for Research Concept Note Sample Pdf Concept Note Guidelines Concept Note Pdf Sample Concept Note for Funding Concept Note Sample for an Event Concept Note Template Usaid Concept Note Format Pdf Ngo Grants Ngo Grants Application Funds for Ngos 2018 Current Funds for Ngos Www.fundsforngos.org Latest-funds-for-ngos-2 Funding Opportunities for Ngos in Africa Small Grants for Ngos in Developing Countries Funds for Ngos in Developing Countries Funds for Ngos in Education Fundsforngos - Grants and Resources for Sustainability Latest Funds for Ngos, Call for Proposals, Call for Applications Grants for Ngos and Organisations - Financial Aid Grants Funding Opportunities for Ngos in Africa Small Grants for Ngos in Developing Countries Funds for Ngos in Developing Countries 2018 Funds for Ngos in Education Small Grants for Ngos in Developing Countries 2018 Latest Funds for Ngos in Developing Countries Latest Grants for Ngos Small Grants for Individuals in Developing Countries Funds for Ngos in Developing Countries 2018 Ngo Funding Opportunities Funding Opportunities for Ngos in Africa Funding Opportunities for Ngos in Africa Small Grants for Ngos in Developing Countries Funds for Ngos in Developing Countries Funds for Ngos in Education Small Grants for Ngos in Developing Countries Latest Funds for Ngos in Developing Countries Latest Grants for Ngos Small Grants for Individuals in Developing Countries Funds for Ngos in Developing Countries Small Grants for Individuals in Developing Countries Small Grants for Developing Countries 2018 Small Grants for Ngos in Developing Countries Small Grants for Cbos in Developing Countries Funding for Youth Projects in Africa Latest Grants for Ngos Latest Funds for Ngos in Developing Countries Funding Opportunities for Ngos in Africa Funds for Ngos in Developing Countries Call for Proposal Call for Proposals 2018 for Developing Countries Current Call for Proposals Call for Proposals 2018 for Developing Countries Call for Proposal 2018 Call for Funding Proposals 2018 Call for Proposals 2018 Africa Call for Proposals Africa 2018 Call for Proposals Grants Concept Note How to Write a Concept Note for Research Concept Note Sample Pdf Concept Note Guidelines Concept Note Pdf Sample Concept Note for Funding Concept Note Sample for an Event Concept Note Template Usaid Concept Note Format Pdf Ngo Grants Ngo Grants Application Funds for Ngos 2019 Current Funds for Ngos Www.fundsforngos.org Latest-funds-for-ngos-2 Funding Opportunities for Ngos in Africa Small Grants for Ngos in Developing Countries Funds for Ngos in Developing Countries Funds for Ngos in Education Fundsforngos - Grants and Resources for Sustainability Latest Funds for Ngos, Call for Proposals, Call for Applications Grants for Ngos and Organisations - Financial Aid Grants Funding Opportunities for Ngos in Africa Small Grants for Ngos in Developing Countries Funds for Ngos in Developing Countries 2019 Funds for Ngos in Education Small Grants for Ngos in Developing Countries 2019 Latest Funds for Ngos in Developing Countries Latest Grants for Ngos Small Grants for Individuals in Developing Countries Funds for Ngos in Developing Countries 2019 Ngo Funding Opportunities Funding Opportunities for Ngos in Africa Funding Opportunities for Ngos in Africa Small Grants for Ngos in Developing Countries Funds for Ngos in Developing Countries Funds for Ngos in Education Small Grants for Ngos in Developing Countries Latest Funds for Ngos in Developing Countries Latest Grants for Ngos Small Grants for Individuals in Developing Countries Funds for Ngos in Developing Countries Small Grants for Individuals in Developing Countries Small Grants for Developing Countries 2019 Small Grants for Ngos in Developing Countries Small Grants for Cbos in Developing Countries Funding for Youth Projects in Africa Latest Grants for Ngos Latest Funds for Ngos in Developing Countries Funding Opportunities for Ngos in Africa Funds for Ngos in Developing Countries Call for Proposal Call for Proposals 2019 for Developing Countries Current Call for Proposals Call for Proposals 2019 for Developing Countries Call for Proposal 2019 Call for Funding Proposals 2019 Call for Proposals 2019 Africa Call for Proposals Developing Countries 2019 Call for Proposals Grants Concept Note How to Write a Concept Note for Research Concept Note Sample Pdf Concept Note Guidelines Concept Note Pdf Sample Concept Note for Funding Concept Note Sample for an Event Concept Note Template Usaid Concept Note Format Pdf Ngo Grants Ngo Grants Application Funds for Ngos 2019 Current Funds for Ngos Www.fundsforngos.org Latest-funds-for-ngos-2 Funding Opportunities for Ngos in Africa Small Grants for Ngos in Developing Countries Funds for Ngos in Developing Countries Funds for Ngos in Education Fundsforngos - Grants and Resources for Sustainability Latest Funds for Ngos, Call for Proposals, Call for Applications Grants for Ngos and Organisations - Financial Aid Grants Funding Opportunities for Ngos in Africa Small Grants for Ngos in Developing Countries Funds for Ngos in Developing Countries 2019 Funds for Ngos in Education Small Grants for Ngos in Developing Countries 2019 Latest Funds for Ngos in Developing Countries Latest Grants for Ngos Small Grants for Individuals in Developing Countries Funds for Ngos in Developing Countries 2019 Ngo Funding Opportunities Funding Opportunities for Ngos in Africa Funding Opportunities for Ngos in Africa Small Grants for Ngos in Developing Countries Funds for Ngos in Developing Countries Funds for Ngos in Education Small Grants for Ngos in Developing Countries Latest Funds for Ngos in Developing Countries Latest Grants for Ngos Small Grants for Individuals in Developing Countries Funds for Ngos in Developing Countries Small Grants for Individuals in Developing Countries Small Grants for Developing Countries 2019 Small Grants for Ngos in Developing Countries Small Grants for Cbos in Developing Countries Funding for Youth Projects in Africa Latest Grants for Ngos Latest Funds for Ngos in Developing Countries Funding Opportunities for Ngos in Africa Funds for Ngos in Developing Countries Call for Proposal Call for Proposals 2019 for Developing Countries Current Call for Proposals Call for Proposals 2019 for Developing Countries Call for Proposal 2019 Call for Funding Proposals 2019 Call for Proposals 2019 Africa Call for Proposals Developing Countries 2019 Call for Proposals Grants Concept Note How to Write a Concept Note for Research Concept Note Sample Pdf Concept Note Guidelines Concept Note Pdf Sample Concept Note for Funding Concept Note Sample for an Event Concept Note Template Usaid Concept Note Format Pdf Ngo Grants Ngo Grants Application Funds for Ngos 2020 Current Funds for Ngos Www.fundsforngos.org Latest-funds-for-ngos-2 Funding Opportunities for Ngos in Africa Small Grants for Ngos in Developing Countries Funds for Ngos in Developing Countries Funds for Ngos in Education Fundsforngos - Grants and Resources for Sustainability Latest Funds for Ngos, Call for Proposals, Call for Applications Grants for Ngos and Organisations - Financial Aid Grants Funding Opportunities for Ngos in Africa Small Grants for Ngos in Developing Countries Funds for Ngos in Developing Countries 2020 Funds for Ngos in Education Small Grants for Ngos in Developing Countries 2020 Latest Funds for Ngos in Developing Countries Latest Grants for Ngos Small Grants for Individuals in Developing Countries Funds for Ngos in Developing Countries 2020 Ngo Funding Opportunities Funding Opportunities for Ngos in Africa Funding Opportunities for Ngos in Africa Small Grants for Ngos in Developing Countries Funds for Ngos in Developing Countries Funds for Ngos in Education Small Grants for Ngos in Developing Countries Latest Funds for Ngos in Developing Countries Latest Grants for Ngos Small Grants for Individuals in Developing Countries Funds for Ngos in Developing Countries Small Grants for Individuals in Developing Countries Small Grants for Developing Countries 2020 Small Grants for Ngos in Developing Countries Small Grants for Cbos in Developing Countries Funding for Youth Projects in Africa Latest Grants for Ngos Latest Funds for Ngos in Developing Countries Funding Opportunities for Ngos in Africa Funds for Ngos in Developing Countries Call for Proposal Call for Proposals 2020 for Developing Countries Current Call for Proposals Call for Proposals 2020 for Developing Countries Call for Proposal 2020 Call for Funding Proposals 2020 Call for Proposals 2020 Africa Call for Proposals Developing Countries 2020 Call for Proposals Grants Concept Note How to Write a Concept Note for Research Concept Note Sample Pdf Concept Note Guidelines Concept Note Pdf Sample Concept Note for Funding Concept Note Sample for an Event Concept Note Template Usaid Concept Note Format Pdf Ngo Grants Ngo Grants Application Funds for Ngos 2020 Current Funds for Ngos Www.fundsforngos.org Latest-funds-for-ngos-2 Funding Opportunities for Ngos in Africa Small Grants for Ngos in Developing Countries Funds for Ngos in Developing Countries Funds for Ngos in Education Fundsforngos - Grants and Resources for Sustainability Latest Funds for Ngos, Call for Proposals, Call for Applications Grants for Ngos and Organisations - Financial Aid Grants Funding Opportunities for Ngos in Africa Small Grants for Ngos in Developing Countries Funds for Ngos in Developing Countries 2020 Funds for Ngos in Education Small Grants for Ngos in Developing Countries 2020 Latest Funds for Ngos in Developing Countries Latest Grants for Ngos Small Grants for Individuals in Developing Countries Funds for Ngos in Developing Countries 2020 Ngo Funding Opportunities Funding Opportunities for Ngos in Africa Funding Opportunities for Ngos in Africa Small Grants for Ngos in Developing Countries Funds for Ngos in Developing Countries Funds for Ngos in Education Small Grants for Ngos in Developing Countries Latest Funds for Ngos in Developing Countries Latest Grants for Ngos Small Grants for Individuals in Developing Countries Funds for Ngos in Developing Countries Small Grants for Individuals in Developing Countries Small Grants for Developing Countries 2020 Small Grants for Ngos in Developing Countries Small Grants for Cbos in Developing Countries Funding for Youth Projects in Africa Latest Grants for Ngos Latest Funds for Ngos in Developing Countries Funding Opportunities for Ngos in Africa Funds for Ngos in Developing Countries Call for Proposal Call for Proposals 2020 for Developing Countries Current Call for Proposals Call for Proposals 2020 for Developing Countries Call for Proposal 2020 Call for Funding Proposals 2020 Call for Proposals 2020 Africa Call for Proposals Developing Countries 2020 Call for Proposals Grants Concept Note How to Write a Concept Note for Research Concept Note Sample Pdf Concept Note Guidelines Concept Note Pdf Sample Concept Note for Funding Concept Note Sample for an Event Concept Note Template Usaid Concept Note Format Pdf Ngo Grants Ngo Grants Application Funds for Ngos 2021 Current Funds for Ngos Www.fundsforngos.org Latest-funds-for-ngos-2 Funding Opportunities for Ngos in Africa Small Grants for Ngos in Developing Countries Funds for Ngos in Developing Countries Funds for Ngos in Education Fundsforngos - Grants and Resources for Sustainability Latest Funds for Ngos, Call for Proposals, Call for Applications Grants for Ngos and Organisations - Financial Aid Grants Funding Opportunities for Ngos in Africa Small Grants for Ngos in Developing Countries Funds for Ngos in Developing Countries 2021 Funds for Ngos in Education Small Grants for Ngos in Developing Countries 2021 Latest Funds for Ngos in Developing Countries Latest Grants for Ngos Small Grants for Individuals in Developing Countries Funds for Ngos in Developing Countries 2021 Ngo Funding Opportunities Funding Opportunities for Ngos in Africa Funding Opportunities for Ngos in Africa Small Grants for Ngos in Developing Countries Funds for Ngos in Developing Countries Funds for Ngos in Education Small Grants for Ngos in Developing Countries Latest Funds for Ngos in Developing Countries Latest Grants for Ngos Small Grants for Individuals in Developing Countries Funds for Ngos in Developing Countries Small Grants for Individuals in Developing Countries Small Grants for Developing Countries 2021 Small Grants for Ngos in Developing Countries Small Grants for Cbos in Developing Countries Funding for Youth Projects in Africa Latest Grants for Ngos Latest Funds for Ngos in Developing Countries Funding Opportunities for Ngos in Africa Funds for Ngos in Developing Countries Call for Proposal Call for Proposals 2021 for Developing Countries Current Call for Proposals Call for Proposals 2021 for Developing Countries Call for Proposal 2021 Call for Funding Proposals 2021 Call for Proposals 2021 Africa Call for Proposals Developing Countries 2021 Call for Proposals Grants Concept Note How to Write a Concept Note for Research Concept Note Sample Pdf Concept Note Guidelines Concept Note Pdf Sample Concept Note for Funding Concept Note Sample for an Event Concept Note Template Usaid Concept Note Format Pdf Ngo Grants Ngo Grants Application Funds for Ngos 2021 Current Funds for Ngos Www.fundsforngos.org Latest-funds-for-ngos-2 Funding Opportunities for Ngos in Africa Small Grants for Ngos in Developing Countries Funds for Ngos in Developing Countries Funds for Ngos in Education Fundsforngos - Grants and Resources for Sustainability Latest Funds for Ngos, Call for Proposals, Call for Applications Grants for Ngos and Organisations - Financial Aid Grants Funding Opportunities for Ngos in Africa Small Grants for Ngos in Developing Countries Funds for Ngos in Developing Countries 2021 Funds for Ngos in Education Small Grants for Ngos in Developing Countries 2021 Latest Funds for Ngos in Developing Countries Latest Grants for Ngos Small Grants for Individuals in Developing Countries Funds for Ngos in Developing Countries 2021 Ngo Funding Opportunities Funding Opportunities for Ngos in Africa Funding Opportunities for Ngos in Africa Small Grants for Ngos in Developing Countries Funds for Ngos in Developing Countries Funds for Ngos in Education Small Grants for Ngos in Developing Countries Latest Funds for Ngos in Developing Countries Latest Grants for Ngos Small Grants for Individuals in Developing Countries Funds for Ngos in Developing Countries Small Grants for Individuals in Developing Countries Small Grants for Developing Countries 2021 Small Grants for Ngos in Developing Countries Small Grants for Cbos in Developing Countries Funding for Youth Projects in Africa Latest Grants for Ngos Latest Funds for Ngos in Developing Countries Funding Opportunities for Ngos in Africa Funds for Ngos in Developing Countries Call for Proposal Call for Proposals 2021 for Developing Countries Current Call for Proposals Call for Proposals 2021 for Developing Countries Call for Proposal 2021 Call for Funding Proposals 2021 Call for Proposals 2021 Africa Call for Proposals Developing Countries 2021 Call for Proposals Grants Concept Note How to Write a Concept Note for Research Concept Note Sample Pdf Concept Note Guidelines Concept Note Pdf Sample Concept Note for Funding Concept Note Sample for an Event Concept Note Template Usaid Concept Note Format Pdf Organizations That Give Grants to Individuals Organizations That Help Pay Bills Personal Government Grants Personal Grants Personal Grants 2018 Personal Grants 2019 Personal Grants 2020 Personal Grants 2021 Personal Grants for Single Mothers Personal Grants Individuals Phd Grants for African Students Phd Research Grants for Developing Countries 2018 Phd Research Grants for Developing Countries 2019 Phd Research Grants for Developing Countries 2020 Phd Research Grants for Developing Countries 2021 Phd Scholarships 2019 Phd Scholarships 2020 Phd Scholarships 2021 Phd Scholarships 2021/2021 Phd Scholarships for African Students 2018 Phd Scholarships for African Students 2019 Phd Scholarships for African Students 2020 Phd Scholarships for African Students 2021 Phd Scholarships for Developing Countries Phd Scholarships for Developing Countries 2018 Phd Scholarships for Developing Countries 2019 Phd Scholarships for Developing Countries 2020 Phd Scholarships for Developing Countries 2021 Phd Scholarships for International Students 2018 Phd Scholarships for International Students 2019 Phd Scholarships for International Students 2020 Phd Scholarships for International Students 2021 Phd Scholarships in Africa Phd Scholarships in Africa Phd Scholarships in Australia Phd Scholarships in South Africa Phd | Funding Opportunities Philanthropist Email Addresses Philanthropist Websites Philanthropists That Donate to Individuals Philanthropists Who Help the Poor Philanthropy Grants for Individuals Private Foundation Grants to Individuals Private Grants for Individuals Programs to Help Pay Electric Bills Rent Assistance for Single Moms Research Africa Funding Opportunities Research Funding for Developing Countries Research Grant 2018 Research Grant 2019 Research Grant 2020 Research Grant 2021 Research Grant Definition Research Grant for Developing Countries 2018 Research Grant for Developing Countries 2019 Research Grant for Developing Countries 2020 Research Grant for Developing Countries 2021 Research Grants Research Grants + Africa + 2018 Research Grants + Africa + 2019 Research Grants + Africa + 2020 Research Grants + Africa + 2021 Research Grants 2018 Research Grants 2019 Research Grants 2020 Research Grants 2021 Research Grants for African Researchers 2018 Research Grants for African Researchers 2019 Research Grants for African Researchers 2020 Research Grants for African Researchers 2021 Research Grants for Developing Countries Research Grants for Developing Countries 2018 Research Grants for Developing Countries 2019 Research Grants for Developing Countries 2020 Research Grants for Developing Countries 2021 Research Grants for Graduate Students Research Grants for Individuals Research Grants for Phd Students From Developing Countries Research Grants for Phd Students in Africa Research Grants for Phd Students in Africa 2018 Research Grants for Phd Students in Africa 2019 Research Grants for Phd Students in Africa 2020 Research Grants for Phd Students in Africa 2021 Research Grants in Africa Research Grants in Africa 2018 Research Grants in Developing Countries 2019 Research Grants in Developing Countries 2020 Research Grants in Developing Countries 2021 Research Grants Social Sciences Research on African Union Research on African Union Salvation Army Help With Utility Bills Sandwich Phd Scholarship for Developing Countries 2018 Sandwich Phd Scholarship for Developing Countries 2019 Sandwich Phd Scholarship for Developing Countries 2020 Sandwich Phd Scholarship for Developing Countries 2021 Small Grants for Cbos in Developing Countries Small Grants for Developing Countries Small Grants for Developing Countries 2018 Small Grants for Developing Countries 2019 Small Grants for Developing Countries 2020 Small Grants for Developing Countries 2021 Small Grants for Individuals in Developing Countries Small Grants for Ngos in Developing Countries Small Grants for Ngos in Developing Countries 2018 Small Grants for Ngos in Developing Countries 2019 Small Grants for Ngos in Developing Countries 2020 Small Grants for Ngos in Developing Countries 2021 Small Research Grants for Developing Countries Small Research Grants for Developing Countries 2018 Small Research Grants for Developing Countries 2019 Small Research Grants for Developing Countries 2020 Small Research Grants for Developing Countries 2021 Small Research Grants for Individuals Small Research Grants for Individuals 2018 Small Research Grants for Individuals 2019 Small Research Grants for Individuals 2020 Small Research Grants for Individuals 2021 Swedish Scholarships for African Students Undergraduate Scholarships for African Students Undergraduate Scholarships for African Students 2018 Undergraduate Scholarships for African Students 2019 Undergraduate Scholarships for African Students 2020 Undergraduate Scholarships for African Students 2021 Undergraduate Scholarships for African Students in Canada Undergraduate Scholarships for African Students to Study Abroad Wealthy People Willing to Help Those in Need What Grants Do I Qualify for Worldwide Research Grants Youth Grants in Africa 2018 Youth Grants in Africa 2019 Youth Grants in Africa 2020 Youth Grants in Africa 2021