African Leadership Academy Scholarships

African Student Scholarships » Academic Scholarships for Africans » Africa Scholarships & Grants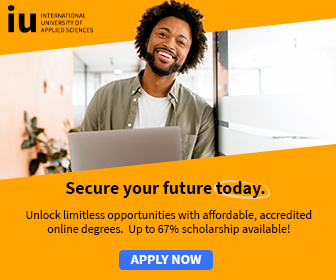 African Leadership Academy Scholarships: African Leadership Academy Scholarships: African Leadership Academy (ALA) depends on individuals and organizations across Africa and around the world who are committed to exposing outstanding young people to opportunities that will help them realize their potential.
You can nominate a student to ALA. ALA seeks 15-18 year old students from all backgrounds who meet the selection criteria: academic excellence; leadership potential; entrepreneurial spirit; dedication to public service; and passion for Africa.
ALA has an extensive financial assistance program that seeks to enable every admitted student, regardless of background, to attend the Academy.
A student's ability to pay tuition is not a factor in admissions decisions. The value of financial awards is determined after admissions decisions have been made.
Fees charged to a given student will be based on a family's financial means.
Students from financially disadvantaged backgrounds who are accepted to the Academy will receive large financial aid awards.
For more information and scholarship applications, see: African Leadership Academy Scholarships
More: Students Scholarships » Academic Scholarships » Education Scholarships
Scholarships for African Students
»
Undergraduate Scholarships
»
African Women Scholarships & Grants
»
Developing Countries Scholarships
»
Erasmus Mundus Scholarships for Developing Countries
»
Fellowship Programs
»
Funding Grants for NGOs
»
Government Scholarships
»
LLM Scholarships
»
MBA Scholarships
»
PhD and Masters by Research Scholarships
»
Public Health Scholarships - MPH Scholarships
»
Refugees Scholarships
»
Research Grants
»
Scholarships and Grants
Scholarships in Australia » Scholarships in Belgium » Scholarships in Canada » Scholarships in Germany » Scholarships in Italy » Scholarships in Japan » Scholarships in Korea » Scholarships in Netherlands » Scholarships in UK » Scholarships in USA
Careers in Africa | Jobs in Africa | Find Work in Africa | Employment - Africa | Jobs Africa | Vacancies in Africa | Work Jobs Africa
african leadership academy scholarships african leadership academy fees african leadership academy application form 2017 african leadership academy global scholars program african leadership academy fellowship african leadership university application african leadership academy courses african leadership academy admission african leadership academy campus