Africa SMME Conference and Awards
Awards for Africa » Non Profit Grants » International Funded Awards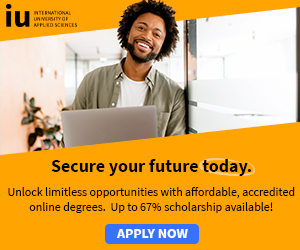 Africagrowth Agenda in partnership with African government and major organisations is organising the third Africa SMME Conference and Awards which will take place on the 15th of October.
The Conference and Awards ceremony will present recent growth trends and challenges in SMME development in the continent and reward successful SMME entrepreneurs that have excelled in business innovation and drive that has helped to make significant difference to the lives of people in the continent.
The main aim of this event is, therefore, to support and showcase Africa's finest entrepreneurial achievements in the SMMEs sector.
The awards will consist of 6 Sector categories and an overall winner
The Africa SMME Awards are presented to businesses that strive for excellence in order to be competitive in national, regional, and international markets.
These businesses must be well established, in good financial shape and enjoy a reputation for quality, integrity and service.
Furthermore, they must act in a socially responsible manner and create a work environment in which their employees can learn and grow.
Eligibility:
To be eligible, your business must satisfy all of the following criteria:
Employ less than the full time equivalent of 200 persons and must have a turnover ranging between R40 000 and R10 million, (±U$1415 000)
Registered in Africa
In active operation for at least two years;
Be resident in Africa;
Not be a branch of another business

Ineligibility:

Your business is not eligible to enter if it is:
A franchisee or franchisor
A club, co-operative or not for profit organisation;
More than 50 per cent owned by another business;
Majority Government funded or a Government agency or NGO/Donor funded;
Part of a larger group with significant buying power.

Deadline: 31st July

Follow the links below for more details and application contacts.

For more information and application, visit: Africa SMME Conference and Awards Website

More: Awards for Africa » Non Profit Grants » International Funded Awards

Scholarships for African Students » Undergraduate Scholarships » African Women Scholarships & Grants » Developing Countries Scholarships » Erasmus Mundus Scholarships for Developing Countries » Fellowship Programs » Funding Grants for NGOs » Government Scholarships » LLM Scholarships » MBA Scholarships » PhD and Masters by Research Scholarships » Public Health Scholarships - MPH Scholarships » Refugees Scholarships » Research Grants » Scholarships and Grants

Scholarships in Australia » Scholarships in Austria » Scholarships in Belgium » Scholarships in Canada » Scholarships in Germany » Scholarships in Italy » Scholarships in Japan » Scholarships in Korea » Scholarships in Netherlands » Scholarships in UK » Scholarships in USA