Africa Advocacy Intern, Kenya
Jobs in Africa » Jobs Africa » Careers in Africa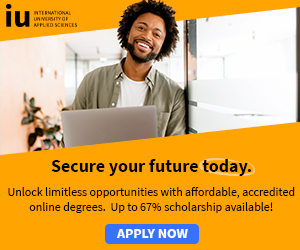 The International Crisis Group Africa Advocacy Director is seeking an intern to work in the Nairobi office for a period of three to six months.
Duties and Responsibilities:

The position involves assisting Crisis Group's Africa Advocacy Director in his work including preparing advocacy materials, speeches and press releases, tracking and monitoring policy developments of African governments and relevant regional and sub-regional institutions, organising meetings with international organisations, government officials and the media and aiding other staff of Crisis Group in their work.
The job requires flexibility, intelligence and hard work but offers an excellent opportunity for someone to learn about conflict analysis and advocacy work and gain valuable experience in a high profile international NGO.
Requirements:

A recent graduate degree in political science, conflict studies, international relations, or similar
Excellent English writing and editing skills
Computer literacy
An ability to deal confidently and swiftly with a variety of demanding tasks
Proven research skills in international relations or a similar subject, conflict analysis or human rights work
Proven interest in and knowledge of Africa
Preferably working ability in one of the following languages: French and Arabic, other languages would be useful.

To submit your application, send all materials, in English to: nairobi [at] crisisgroup.org

This position is an internship and is not paid.

For details on how to apply, see: Africa Advocacy Intern - International Crisis Group Website

For more: Jobs in Africa » Jobs Africa » Careers in Africa

List includes: NGO Jobs, international jobs, development jobs, relief jobs, international humanitarian jobs, international vacancies, international development, ngo jobs africa, ngo list, jobs vacancies, jobs opportunities, opportunity jobs, international non profit jobs.