Africa Action Internships
Internships for Africa » International Internships » Education Internships » Paid Internships in Africa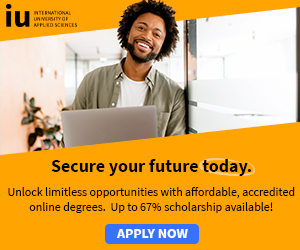 Africa Action is the oldest organization in the U.S. working on African affairs.
Through the provision of accessible information and analysis, combined with the mobilization of public pressure, we work to change the policies and policy-making processes of U.S. and multinational institutions toward Africa.
Africa Action offers academic semester and summer internships for undergraduate and graduate students in Washington, DC.
Interns will develop a more comprehensive understanding of how an Africa advocacy organization utilizes policy analysis and organizing to affect national policy.
An internship at Africa Action will provide participants an opportunity to support the organization's current work, focused on three primary campaigns to cancel Africa's debt, end the HIV/AIDS crisis in Africa, and stop genocide in Darfur, Sudan.
All our interns will get the opportunity to participate in meetings with a range of other non-profit organizations working on related issues.
In addition to the specific qualifications for each position, all applicants should be organized, self-motivated and reliable, with a strong interest in Africa, human rights, economic and social justice and U.S. foreign policy.
Relevant coursework is highly desirable.
Computer/web literacy required.
Follow the links below for more details and application contacts.
For more information and application, visit: Africa Action Internships Website
More: Internships for Africa » International Internships » Education Internships » Paid Internships in Africa
Scholarships for African Students
»
Undergraduate Scholarships
»
African Women Scholarships & Grants
»
Developing Countries Scholarships
»
Erasmus Mundus Scholarships for Developing Countries
»
Fellowship Programs
»
Funding Grants for NGOs
»
Government Scholarships
»
LLM Scholarships
»
MBA Scholarships
»
PhD and Masters by Research Scholarships
»
Public Health Scholarships - MPH Scholarships
»
Refugees Scholarships
»
Research Grants
»
Scholarships and Grants
Scholarships in Australia » Scholarships in Belgium » Scholarships in Canada » Scholarships in Germany » Scholarships in Italy » Scholarships in Japan » Scholarships in Korea » Scholarships in Netherlands » Scholarships in UK » Scholarships in USA