Action Contre la Faim Jobs 
Location: Africa
Jobs in Africa » Jobs Africa » Careers in Africa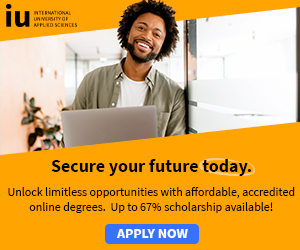 Country » Somalia
An Emergency Response and Resilience Expert
Responsibilities:
Under the supervision of the Deputy Country Director, you will lead an internal review of the Rapid Emergency Response in Benadir region and start resilience programming in Somalia. More specifically, you will :
Undertake an internal reflection/review of the Rapid Emergency Response programme
Capitalize on the Rapid Emergency Responses undertaken in Benadir Region
Internal review of the programmes efficiency and effectiveness in meeting its objectives
Recommendations to improve the performance of the rapid emergency response programme
Strengthen the documentation of overall emergency response conducted

Provide capacity-building support to the Emergency Response Team
Do a refresher training on the adequate package for emergency program implementation
Strengthen readiness of ACF mission for emergency response based on adequate management and use of the ACF Contingency stock
Develop action plan for the follow up of the Rapid Emergency Response Evaluation recommendations

Plan for the start-up of resilience programme
Strengthen ACF's engagement within the Somalian Resilience Consortium (SomRep)
Develop an operational plan for El berde and possibly for Eyl to facilitate the start-up of the resilience program
Collaborate with Logistics to ensure pre-positioning of stock for the developed plan

Provide capacity-building support to the Food Security teams on the field
Train the food security team on the emergency preparedness and response plan to prepare for resilience interventions in El berde and Eyl
Support the field team to consolidate a baseline on livelihoods, vulnerabilities, etc.
Support the field team in designing and developing community based risk reduction plans.

Qualification and previous experience:

You hold a post-graduate diploma in humanitarian relief, community development and or socio-economy and you have worked for a minimum of 3 years in the humanitarian sector, including experiences in the field in emergency contexts, preferably as emergency preparedness and response officer.

Your expertise in disaster risk reduction and resilience programming is demonstrated. You are recognized for your training skills.

Your command of English (oral and written) is excellent, knowledge of the Somali language and/or context would be a major asset.
---
Country » Zimbabwe
A Finance Head of Department
Responsibilities:
Budget management: Prepare project budgets, Define the expense approval channels and thresholds and ensure the implementation of standard ACF purchase vouchers for the whole mission, Check ,edit and communicate monthly budget follow-ups to the co-ordination team and admin teams on the bases, Prepare the annual budget for the mission,
Supervise the accounting of the mission performed by the Finance Manager : Supervise the invoice checking as well as the double monthly filing, Physically check the capital cash counting and on the bases during visits, Supervise the accounting, extra accounting and expatriate data entering in the accounting software,
Consolidate cash: Consolidate and validate the cash forecast for the mission and send to headquarters, Communicate payments made by Paris for the field,
Follow up on financing and the financial risk: Ensure production and filing of interim and final financial reports depending on donors deadlines and formats, Supervise the preliminary audit of donors financing contracts, Follow up on payments of contracts signed in the field,
Develop partnerships: Initiate and / or develop relations with local authorities for Financial issues and administrations,
Supervise the Administrator team: Take part in hiring and training the local team in co-operation with the Finance Manager, Assess the executives,

Qualification and previous experience:
Degree in economy or finance
Experience in finance and management and Experience in human resources management
Field experience required - High degree of independence
Rigor, Diplomacy and Good level of English
---
Country » Sierra Leone
Field Coordinator
Responsibilities:
1. Overall management of the programmes:
With the support of the PMs and the Technical Advisers in AA, participate and contribute to the development of new projects including feasibility study, draft of concept notes and LFA (TAs in AA are in charge of proposal writing eventually)
Work in close collaboration with the programme management team on the implementation of policies and practices. Ensuring the documentation of experiences and lessons learnt for the betterment of the programme;

2. Overall management of support functions:
Coordinate closely with the Finance Manager and the HR manager ensuring good lines of communication between administration and all projects and adherence to administration procedures and policies;
Supervise logistics, HR and administrative reporting

3. Overall management of security

4. Continuous strategic analysis of the security and humanitarian context in Somali region:
Analyse the regional security context using all available sources
Maintain and develop networks and sources for security context analysis

5. HR Management:
Directly line manage deputy Field co, Finance, log, HR base and PMs
Provide strong supervision, guidance and advise they may require in order to carry out their tasks

6. Representation and Coordination:
Participate in technical meetings at field level related to programs, involve and accompany Programme Managers if detailed technical input is required.
Participate in humanitarian coordination meetings at field level

7. Reporting & Communication:
Provide regular updates and reports to the CD on all issues pertaining to programme management;
Ensure good internal communication practices are in place and in collaboration with all staff, review on a regular basis (team meetings, reporting procedures);

Qualification and previous experience:
At least 3 years on similar position as expatriate for humanitarian NGO.
Proven experience in security management and context analysis. Experience in coaching, mentoring and training.
Knowledge of the Project.
Cycle Management.
Proficient English

Status: Employee - Fixed-term contract, provided by ACF according to the French labour law.

- Total average yearly gross income: from 41160 € to 47160 €

- Food and housing: 1000 € / month average

o Per Diem : 210 € / month average o Support to the R & R costs : 110 € / month average o Transportation costs to and from the mission : 460 € / month average o Monthly gross salary ranging from 1650 € to 2150 € (Net: from 1518 € to 1978 €) depending on relevant experience (possibility to increase up to 2750 € gross (2530 € net) according to seniority and performances)

- 25 days of annual paid leaves

- 20 days of R & R per year (taken as recovery time breaks of one week every 2 or 4 months depending on the mission)

- Social benefits: Medical, life and accident insurance provided by the institution

- Training before departure and all along the career with Action Contre la Faim.

Motivating Job Prospects in the medium and long term

For more: Jobs in Africa » Jobs Africa » Careers in Africa

List includes: NGO Jobs, international jobs, development jobs, relief jobs, international humanitarian jobs, international vacancies, international development, ngo jobs africa, ngo list, jobs vacancies, jobs opportunities, opportunity jobs, international non profit jobs.