Action Against Hunger
Jobs in Africa » Jobs Africa » Careers in Africa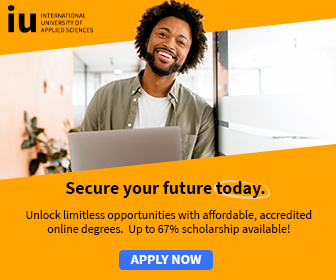 Country » South Sudan
Finance Coordinator
Finance: (Accountancy, Treasury, and Grant Management)
Responsible to assure the correct accountancy (accurate, reliable, and timely) for all bases, and according to ACF requirements.
Train finance team on how to manage the input, maintenance, and output of the entire accounting data according to ACF standards procedures.
Responsible for ensuring the proper entry and filing of records related to other missions and other HQs transactions.
Responsible to assure the cash management: Bank Accounts and Cash Books supervision and the corresponding monthly reconciliations.
Responsible for cash distribution from/to all bases.
In charge of financial planning and analysis (yearly financial analysis, monthly cash forecast, Cash TRF requests, planning of expenditures, etc.).
In coordination with HQ, responsible for ensuring the cash availability for the entire mission.
In coordination with CD, other Coordinators and HQ, work in preparing budget proposals and reports according to donor guidelines.
Continue the double filing (donors filing) for the current grant.

General Administration
In coordination with Coordination Team and HQ, responsible for annual review of the long-term Finance strategy.
In coordination with logistic department, make sure that all procedures regarding to purchases, reports, and filing are properly followed.
In coordination with HR department, ensure that all payroll taxes and deductions are being accounted, paid, and reconciled properly.
Responsible for assisting and responding during internal and external audits.
Perform weekly meetings with the admin and logistics team to co-ordinate objectives
Responsible for annual review of a framework for evaluating the progress of the Finance department.
Responsible for assuring that all documents related to suppliers, service providers, and any contractor (invoices, contracts, agreements, etc) are properly collected and filed.
In coordination with logistic department control and monitor the security for the entire mission.
Responsible for reviewing program and log/admin reports for potential action by the Admin department

To supervise finance team:
Supervision of the finance team: induction, follow up, evaluation, and promotion of positive team dynamics and motivation
Overseeing the work of finance managers in order to ensure good compliance of activities within the objectives of the mission and of proposals
Evaluation of finance managers as per the defined schedule and make recommendations to CD for their career path. Contribute to the evaluation of base admin and HoB via their relevant line managers
Develop/revise team structure and plan for ACF admin department in South Sudan, in collaboration with CD, HR Coordinator and according to evolving program needs

To ensure external coordination and representation:
To actively participate in external coordination meetings for finance that exist in the country
To represent ACF with local authorities in the tax and social insurance bodies as well as the Ministry of Labor and other relevant Ministries
To contribute to representation and technical discussion needed for donors

To ensure proper reporting:
Reporting on attended meetings or training to share with coordination team and NY as necessary
Preparing inputs for the mission monthly sitrep
Budgetary input for donor proposals and reports including budget narratives.
Prepare handover report as necessary to replacement

Position Requirements

Qualifications
Min. Bachelor's degree in Finance, Business Administration or related field
At least 2 years of experience in humanitarian work

How to apply:

Apply with resume and cover letter at Finance Coordinator

---
Country Director

Main Purpose of the Role
The CD is responsible for overseeing the development, funding and implementation of the country strategy and the growth of program portfolio that effectively addresses the underlying causes and effects of malnutrition in line with ACF's values (Charter), Programming Principles, and Strategy;
S/he must also ensure that systems / procedures are in place and being properly implemented, and that they ensure the proper management, well-being and safety of ACF staff, and the proper use of ACF resources;
The CD must build on best practices previously developed on the mission;
The CD must create a shared vision among all staff. S/he is responsible for promoting ACF Charter and ensuring an organizational culture where ACF core values are embedded, team work is encouraged and all staff feels valued;
S/he is responsible for establishing and maintaining good working relationships with host government officials, donors and other partners.

Key Responsibilities
Line managed by the Desk Officer and in compliance with ACF standards, the Country Director is decision maker on the following key issues:
Design and implementation of country strategy
Definition of mission's organizational chart
Proposals and donors' reports
Management of the field structure budget
Security
Respect of the ACF Charter
Prevention of frauds and Power Abuses
The country strategy prepared by the Country Director is validated at HQ level.

Position Requirements

Qualifications

Degree in related humanitarian issue

For full job description, job application contacts and other requirements - Country Director


For more, jobs in Kenya, UN vacancies, international development jobs: See Job Vacancies