Human Resources Manager Job Vacancy at Action Against Hunger USA in Kenya
Jobs in Africa » Jobs Africa » Careers in Africa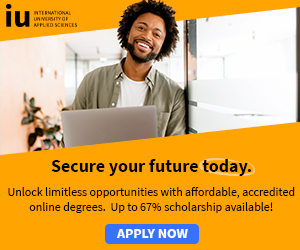 Action Against Hunger (ACF)-USA is part of the ACF-International Network which works to save lives by combating hunger and diseases that threaten the lives of vulnerable communities, through nutrition, food security, water and sanitation, health and advocacy.
ACF-USA is looking for a suitable candidate to fill the following position;
Food Security and Livelihoods Program Manager
The responsibilities of the FSL Program Manager will be
To implement the FSL programme in Garbatulla district by ensuring the implementation of M&E FSL programme systems;
To implement FSL activities according to ACF and donor guidelines and standards;
To work in an integrated manner with Nutrition, Water and Sanitation, and Public Health Promotion teams;
To carry out surveillance of the FSL situation by contributing to the information collection and analysis through FSL/agro assessments, interviews, observations and discussions with other ACF departments, NGO Personnel, local population and local administration and stakeholders, to contribute to the definition of the FSL strategy in liaison with the FSL Coordinator;
The incumbent will also carry out human resource roles such as to recruit and supervise directly the FSL program staff, to identify training needs and organize training to build the capacity of staff in achieving their programme related objectives;
To monitor and review the performances of staff, as according to the HR Policy.
He/She will also have to ensure reporting by contributing to donor reporting and ensure bi-annual activity update to the Field coordinator and FSL Coordinator;
To carry out procurement planning, activities planning, and expenditures forecasts.

Qualifications
Min. BSc degree in agriculture, agro-economics, or other related studies, e.g. development studies, geography, anthropology, etc
Experience of min 2 years humanitarian programme implementation with an international NGO
Excellent analytical skills.
Experience in agro-pastoral and pastoral livelihood contexts and programming.
Good writing skills.
Good management and representation competencies.
Experience in developing world context.
Familiarity with ACF and acceptance of ACF's principles.
Familiarity with donors and donor procedures helpful.
Excellent knowledge of English and Kiswahili required.

Closing Date: 5th June 2012.

Applicants who can take up the positions immediately are encouraged to apply

Interested candidates should forward their applications including a cover letter, curriculum vitae, with telephone contacts or email addresses of 3 referees preferably former supervisors to:

Email: recruit.ke [at] acf-international.org

Please do not send your certificates with the application.

Certificates will be requested at the interview stage.

For more information and job applications, see: Action Against Hunger USA ACF

Scholarships for African Students » Undergraduate Scholarships » African Women Scholarships & Grants » Developing Countries Scholarships » Erasmus Mundus Scholarships for Developing Countries » Fellowship Programs » Funding Grants for NGOs » Government Scholarships » LLM Scholarships » MBA Scholarships » PhD and Masters by Research Scholarships » Public Health Scholarships - MPH Scholarships » Refugees Scholarships » Research Grants » Scholarships and Grants

Scholarships in Australia » Scholarships in Austria » Scholarships in Belgium » Scholarships in Canada » Scholarships in Germany » Scholarships in Italy » Scholarships in Japan » Scholarships in Korea » Scholarships in Netherlands » Scholarships in UK » Scholarships in USA