AIMS Jobs

Location: Africa 
Jobs in Africa » Jobs Africa » Careers in Africa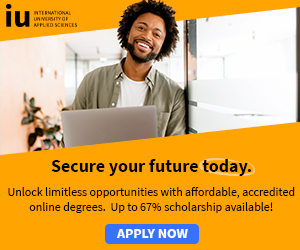 The African Institute for Mathematical Sciences (AIMS, http://www.aims.ac.za ) is a globally recognized centre of excellence for postgraduate education and research in Cape Town, South Africa. Its mission is to rapidly and cost-effectively expand Africa's scientific and technological capacity by providing advanced training to exceptional African graduates. They are offering a vaccancy of:
Executive Director
Qualifications:
At minimum, an MBA or equivalent degree and 5+ years experience in an executive role in either NGO/non-profit, academic, government or private sectors.
Fluency in French will be considered a strong asset.
A track record of overseeing major projects in developing countries from start-up to fruition.
Extensive experience managing and leading teams combining people with diverse expertise, from academics and government officials to IT staff and construction managers.
Excellent communication and negotiation skills (oral and written) and cultural sensitivity.
A proven capacity to think strategically, to plan carefully, and to put ideas into practice.
Extensive experience in developing and implementing management, reporting and financial systems.
A proven ability to recruit and assemble teams able to work effectively in geographically distributed teams.
A passionate commitment to promoting the development of basic science in Africa.

A full curriculum vitae, including nationality and references, should be mailed to:

Prof. Neil Turok
African Institute for Mathematical Sciences
6-8 Melrose Road
Muizenberg 7945
South Africa


Attn: AIMS-NEI Executive Director Search Or submitted electronically to: Prof. Neil Turok c/o Gudrun Schirge at: gudrun [at] aims.ac.za

For more: Jobs in Africa » Jobs Africa » Careers in Africa

List includes: NGO Jobs, international jobs, development jobs, relief jobs, international humanitarian jobs, international vacancies, international development, ngo jobs africa, ngo list, jobs vacancies, jobs opportunities, opportunity jobs, international non profit jobs.