AFRINIC Fellowships for Africans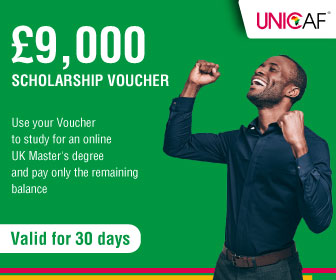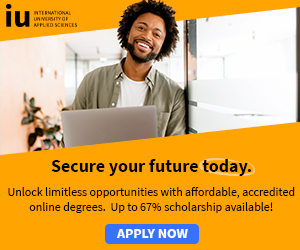 AFRINIC Fellowships for Africans
AFRINIC is inviting individuals from African countries who have an interest in Internet operations and governance to participate in AFRINIC Fellowships.
The AFRINIC fellowship is for individuals representing small organisations, universities, and organisation that are actively involved in Internet operations and development or ICT policy in their countries and respective communities.
The AFRINIC Fellowship Programme for the AFRINIC-31 meeting to be held in Luanda, Angola, on 2-6 December 2019.
The fellow is expected to positively and actively contribute to IP address management awareness in the AFRINIC service region.
The fellowship includes:
Full assistance with round-trip airfare to the meeting venue.
Hotel accommodation for the AFRINIC event from the day before the beginning to the last day of the event.
A per diem allowance.

Eligibility Criteria

To qualify for the fellowship, applicant:
Must be a resident of an African nation;
Don't need to be an AFRINIC member;
Should have a technical (IT, Computer Science) background;
Must not have not benefited from previous AFRINIC fellowships;
Must be willing to report on how this fellowship has benefited them/their organisation/country within an agreed time frame.

The fellowship provides basic financial assistance to applicants who fulfill the eligibility criteria and who are subsequently selected by the Fellowship Committee.

Successful fellows will receive an award to partially cover travel and living expenses associated with attending AFRINIC-31.

The selected fellow is expected to actively contribute to Internet Number Resource Management awareness in the AFRINIC service region prior, during and after the meeting.

He/She is also expected to provide reports on how this fellowship has benefited his/her organisation/country.

How to Apply

Interested applicants can apply online through the given website.

For more information and application details, see; AFRINIC Fellowships for Africans

Scholarships for Study in Africa » Scholarships for African Students » Undergraduate Scholarships » African Women Scholarships & Grants » Developing Countries Scholarships » Erasmus Mundus Scholarships for Developing Countries » Fellowship Programs » Funding Grants for NGOs » Government Scholarships » LLM Scholarships » MBA Scholarships » PhD and Masters by Research Scholarships » Public Health Scholarships - MPH Scholarships » Refugees Scholarships » Research Grants » Scholarships and Grants Scholarships in Australia » Scholarships in Austria » Scholarships in Belgium » Scholarships in Canada » Scholarships in Germany » Scholarships in Italy » Scholarships in Japan » Scholarships in Korea » Scholarships in Netherlands » Scholarships in UK » Scholarships in USA