AFI Grants

International Grants » Short- and Long-term Grants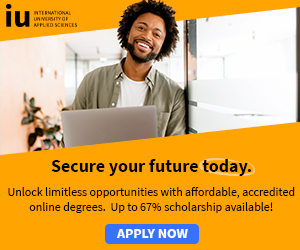 The Alliance for Financial Inclusion (AFI) is a global network of policymakers in developing countries that provides its members with the tools and resources to share, develop and implement their knowledge of cutting-edge financial inclusion policies that have a real impact on people's lives.
AFI provides policymakers with short- and long-term grants to develop, test and implement their chosen policies.
AFI also link policymakers with strategic partners across the value chain to bring their solutions to life, from peer policymakers, researchers and technical experts to donors and private sector partners.
AFI offers three types of grant:
Short-term grants: will be made available to address specific issues or to advance the policy formulation process in preparation for larger initiatives.
These grants will produce such outputs as diagnostic studies, draft regulations and manuals, while building capacity in policy and regulatory agencies.
These grants will, as far as possible, complement existing policy initiatives.
The implementation period for these grants will be from 6 to 12 months.
The budget range for short-term proposals is $50,000 to $150,000.
Long-term grants: will be made available to implement specific policy solutions that facilitate a rapid and significant expansion of financial services to the poor.
The implementation period for these grants will be from 1 to 4 years.
The budget range for long-term proposals is $400,000 to $1,200,000.
Knowledge exchange grants: will be made available to raise collective awareness of policy solutions, create technical partnerships between countries, and link stakeholders to significantly develop the policy dialogue about universal access.
Examples of knowledge exchanges include staff exchanges, study tours, national and regional conferences, peer reviews and regional working groups.
The budget range for knowledge exchange proposals is $25,000 to $75,000.
Applicants may apply independently or in association with desired exchange partners.
AFI is looking for a diverse portfolio of grantees across the developing world, with a focus on Africa, Asia, Latin America, the Middle East and Eastern Europe.
For more information and application details, follow the links below.
Deadline: Through out.
For more grants information and application, see: AFI Grants Website
More: Undergraduate Scholarships » Graduate Scholarships » International Scholarships and Grants