ACU Scholarships Programme in Human Resource Management

 International Scholarship » University Scholarships » Scholarships for Study in London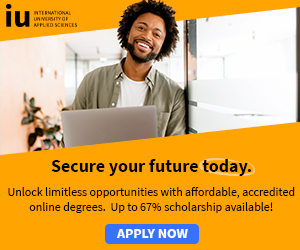 ACU Scholarships Programme in Human Resource Management: The Association of Commonwealth Universities is pleased to invite applications for one scholarship to support full-time study in the United Kingdom for the Masters degree in Human Resource Management offered by the University of Westminster.
The awards are jointly sponsored by the ACU, the University of Westminster, and International Students House London.
The aim of this scheme is to improve Human Resource Management in higher education in developing countries.
For many universities, the recruitment, retention and development of staff are central to their future growth.
This in turn requires an increasingly professional approach on behalf of managers.
Eligibility:
The programme is intended for people currently working in Human Resources or Personnel departments in ACU member universities in developing Commonwealth countries.
It is expected that recipients will return to their posts upon completion of the scholarship.
Preference will be given to candidates who combine a strong record of achievement in their careers to date with clear plans for how the benefits of the scholarship would be used on their return.
Applicants should normally hold an upper second class degree and some relevant work experience.
However, in exceptional circumstances professional qualifications or substantial work experience may be acceptable.
Candidates are also required to show evidence of English Language ability in the form of an IELTS score of 6.5 or TOEFL score of 600.

The scholarships will provide for full overseas tuition fees, accommodation expenses, a monthly stipend toward other subsistence expenses and airfares to and from the United Kingdom.

Award holders must undertake to return to their employing university at the end of the scholarship.

Each recipient will be expected to provide a report on his/her tenure of the scholarship which may, at the discretion of the ACU, be included in future publications of the ACU or of the other scholarship sponsors.

Deadline: 30th April

For more scholarship information and application, see: ACU Scholarships Programme in Human Resource Management Website

More: Undergraduate Scholarships » Graduate Scholarships » International Scholarships