AAPAM Jobs
Location: Nairobi, Kenya
Jobs in Africa » Jobs Africa » Careers in Africa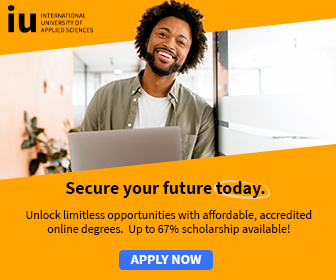 The African Association for Public Administration and Management (AAPAM) is an International Professional Organization whose objectives are to promote best practice, excellence and professionalism in public administration and management in Africa.
Post: Programme Officer
An officer at this level will be responsible to the Secretary General for organizing AAPAM programmes, including Marketing and Public Relations work.
Specific duties and responsibilities will entail:-
To support the Secretary General in the development and implementation of policies and programmes of the Association.
Initiate new Programmes to enhance the image and finances of AAPAM
Initiating and managing training seminars and workshops
Organizing and Managing Conferences
Managing the production of AAPAM's publications, such as journals, newsletters, research monographs and books;
Creating awareness among the public through activities and programmes;
To maintain positive and effective relations between AAPAM its National Chapters, members, partners, governments as well as related organizations and institutions.
Prepare Reports of the activities and programmes of the Association.
Marketing AAPAM products; and
Any other duties that the Secretary General may determine.

Job Specifications

For appointment to this grade, candidates must:-
Have Post-Graduate qualification in the Social Sciences, Business Administration or related subjects from a recognized University.
Have training, knowledge and experience in public sector management.
Have capabilities for initiating and managing relevant public sector capacity building training seminars and workshops.
Be able to supervise the activities and staff of the Programmes Unit.
Have excellent oral and written communication skills and good interpersonal relations.
Be proficient on the computer and excellent organization skills.
Be proficient in report writing.
Have broad knowledge of programs and projects work and initiative.
Be self-driven, highly motivated, energetic and a team player; and
Knowledge of French will be an added advantage.

Salary: AAPAM will offer a competitive basic salary and allowances.

Duration of Employment: An initial Contract of three (3) years. Other subsequent contracts by mutual agreement.

N/B Preference will be given to Kenya candidates who qualify.

Method of Application

Candidates who meet the stated requirements should submit through e-mail applications together with their Curriculum Vitae and copies of Certificates to reach the following address:

The Secretary General
African Association for Public
Administration and Management (AAPAM)
UN Avenue Magnolia Close, Fuchsia 132, Gigiri
P.O. Box 48677, 00100 GPO,
Nairobi, Kenya


Tel: +254 020 2629650
Email: aapam [at] aapam.org
Website: www.aapam.org


Only shortlisted candidates will be contacted.

The successful candidate may be required to take the post as early as 1st March 2013.

Enquiries on the post should be directed to the AAPAM Secretariat at the above address.

For more information see; AAPAM Website

More; Jobs in Africa » Jobs Africa » Careers in Africa