Glimmer of Hope Foundation - Ethiopia

Grants for Organisations » Non Profit Grants » Grants for Development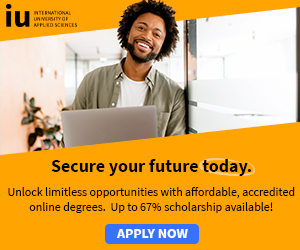 A Glimmer of Hope Foundation is an international foundation that is having a significant impact on rural communities in Ethiopia and at-risk youth in inner cities.
The foundation has achieved considerable success with its pragmatic, entrepreneurial and heartfelt approach and has been recognized for its cost-effectiveness and compassion in the areas of International and Humanitarian Aid.
Primarily, A Glimmer of Hope is focused on making a sustainable difference in the lives of the rural poor in Ethiopia through its innovative and direct approach to aid and development.
In Ethiopia , the foundation works in small, isolated communities through indigenous self-help organizations which provide:
clean, accessible water;
schools and classrooms;
health care;
agricultural support including veterinary clinics and irrigation; and,
emergency relief in crisis situations.

Since its launch in 2001, A Glimmer of Hope has helped approximately two million rural Ethiopians to help themselves prompting the former US Ambassador to Ethiopia Tibor Nagy to describe its model as "the most effective approach to private assistance I have seen."

Recognizing that poverty comes in many forms, the foundation is also committed to ground-breaking grassroots programs for socially excluded young people in London ( United Kingdom ) and Austin ( Texas ).

In those cities, A Glimmer of Hope funds and supports community organizations operating programs that raise self-esteem, offer positive choices and develop life skills.

It has helped tens of thousands of young people since launching it operations in the UK (2001) and Austin (2003).

A Glimmer of Hope's mission is:
To spread love and humanity to beings who suffer unnecessarily,
To shine the light of awareness on exclusion and pain, And,
To offer A Glimmer of Hope to those who need one.

Its model is one of social investors working with social entrepreneurs to create social profit.

The foundation's focus on people - and its emphasis on trust - extends to its partners and staff.

Another unique aspect of A Glimmer of Hope's approach is that 100 percent of donated funds are directed to the partners that are serving its target communities.

This is made possible by the income arising from the foundation's endowment being used to cover all operating overhead.

For more information, see: A Glimmer of Hope Foundation Website

More: Grants for Organisations » Non Profit Grants » Grants for Development