Volunteer 2020: Volunteer Abroad in Kenya
2020 Summer Volunteer Abroad Programs
Volunteer Kenya Projects » Volunteer 2020: Kenya Application Volunteer in Kenya Summer 2020 Programs 
Advance Africa volunteer 2020 projects in Kenya are available for international volunteers in orphanages, schools, hospitals and community medical clinics.
We work directly with the projects where we send you and where your contribution will make a real and meaningful difference.
You will be offered a personal and customized placement service. You will be supported throughout the duration of your placement.
We use our local knowledge and spend time in the country meeting your requirements. Customised placements that volunteers have asked for in the past include volunteering in mobile clinics, volunteer in mental health clinics, amongst the handicapped, hospice volunteering, HIV/Aids or doing volunteer work in specific areas like nutrition, dental services and working amongst the Masai, Pokot and Samburu.
Volunteer orphanages in Kenya: You will work with HIV/AIDS orphans, many of whom are HIV positive. Others have been abandoned after birth.
We have orphanage projects in Nairobi, orphanages in Mombasa, Nakuru and other small towns. Orphans in Kenya orphanages and Children's homes are extremely disadvantaged and encounter a lot of hardships in their life.
They are deprived of many opportunities necessary for their development. The children in our Kenya orphanage projects have never experienced loving, caring and stable relationships.
As an orphanage volunteer, you will help vulnerable children. The children will receive much needed attention, compassion, hope, encouragement, support and love from you.
Through the education and compassion they receive from you, the children are empowered to challenge life, poverty and exploitation.
Kenya volunteer orphanage placements or voluntary work with disadvantaged children is very fulfilling. Volunteering in orphanages in Kenya will be one of the most challenging positive, life-changing, and rewarding experiences of your life.

Volunteers in this area are given responsibilities depending on their medical qualifications. Qualified doctors and nurses can carry full day to day treatment of various diseases.
Medical students work under the supervision of qualified medical personnel. Volunteers who do not have medical training help in packing of drugs, painting etc.
The volunteers can work in the areas of maternal health, mental health, surgery, laboratories, counseling and testing. Volunteers can work in clinics located in the slums of Nairobi, or in hospitals located elsewhere.

The HIV/Aids epidemic in Africa is unusual in its scope and magnitude. Health workers in Kenya are laboring to cope with an unprecedented surge in the number of HIV/Aids patients.
As a HIV/Aids volunteer, you will help us mount an effective response in meeting the needs of our target communities.
Your HIV/Aids volunteer service will include homecare visits to the slums bringing vital supplies of food, medicine, and providing basic medical care.
HIV/Aids volunteers help decrease the spread of HIV by raising awareness and promoting access to medical care. Volunteers also provide emotional support and foster compassion for people living with HIV/Aids in the community.
Volunteers educate and counsel the community, schools and individuals. AIDS orphans are often neglected in Africa. As a volunteer in this program, you will visit HIV/Aids clinics, and help meet the needs of AIDS orphans.

Volunteer opportunities are available amongst the Masai tribe of Kenya. Volunteer work available includes teaching at both primary and secondary schools located in Masai villages.
All children at the schools come from the Maasai tribe. 

Click here for more details on the Maasai Volunteer Program.
Volunteers on the teaching program in Kenya assist with the teaching of different subjects in Kenyan elementary and high schools.
Volunteer teachers can teach mathematics, science, geography, social sciences, history, business education, English, art and music.
Volunteer teachers are not required to have teaching experience. Our volunteers work in schools with students who come from very difficult economic circumstances or are orphans.
Please note that Kenyan school holidays are in April, August and November 15 – January 3rd. No school teaching will be available during that period.
Kenya volunteer jobs are available in the cities of Nairobi, Mombasa, and Kisumu.
We also have volunteer work in Nyeri, Nanyuki, Matunda, Migori and Kakamega.
More volunteer destinations are available with special arrangements.
You can volunteer for any duration and stay as long as you wish. You can arrive at any time during the month and the volunteer work starts the following day.
You will typically work between 9am - 4pm Monday to Friday. Your will spend your spare time shopping, eating out, cinemas, chatting with other volunteers or swimming.
You can also go scuba-diving and surfing if at the coast, skate on the ice-skating facility at the Panari Hotel, or simply take a day out to giraffe centre and ostrich farm in Nairobi.
Kenya Volunteer Program is open to:
We invite individuals, couples, families, students, researchers, and groups (churches, colleges, and student associations).
Our programs are flexible and volunteers can arrive and depart on any day all year round.
Volunteering in Kenya Costs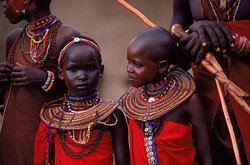 Kenya Volunteer Fees in USD:
Cost for 2 weeks or less $500.00
Cost for 3 weeks $600.00
Cost for 1 month $700.00
Cost for 6 weeks $900.00
Cost for 2 months $1,200.00
Cost for 10 weeks $1,300.00
Cost for 3 months $1,600.00
Cost for 4 months $1,900.00
Cost for 5 months $2,300.00
Cost for 6 months $2,600.00

The volunteer in Kenya program fee covers communication, airport pick up, local support, in-country orientation, training, supervision, accommodation and two meals per day (three meals over the weekends if you are at the provided accommodation).

The volunteer in Kenya costs you need to meet are: your flight to and from the country, visa fees, work permits, vaccinations, travel insurance, in-country transport and return trip to the airport.
You will also need a weekly budget to cover your expenses like bottled water, personal costs, public transport, beverages and entertainment.
Typical Living Arrangements: Advance Africa Volunteers' house and home-stays.
(Click here to see more details about our Kenya volunteers accommodation.)
Medical Electives in Africa
Category: Kenya Volunteer 2020 » Kenya volunteering » volunteer work Kenya » International volunteer work in Kenya » volunteer jobs in Kenya » volunteer opportunities Kenya » volunteer in Kenya
» volunteer Africa » volunteering Africa
---
Kenya Embassy Addresses | Volunteer Kenya FAQ | Volunteer Kenya Links
a a 10 of the Best Volunteer Abroad Organizations Best Africa Volunteer Programs I Want to Volunteer in Africa Paid Volunteer Jobs in Kenya Volunteer in Kenya 10 of the Best Volunteer Abroad Organizations 2021 Best Volunteer Abroad Programs, Organizations, & Projects 2021 Volunteer Trips for Teens - See the World and Do Some Good‎ A Guide to Volunteering Abroad in Kenya - Volunteer Abroad in Kenya Africa Projects for Middle School Africa Volunteer Programs Animals Africa Volunteer Programs Free Africa | Volunteer Opportunities in Overseas | Summer African Orphanage - Volunteer African Orphanage Volunteer African Orphanages Adoption African Orphans Facts Attachment Opportunities in Nakuru Attention Students - Volunteers Needed‎ Benefits of Volunteering at a Hospital Best Africa Volunteer Programs Best Midwifery Schools in the World Best Orphanages in Kenya Best Summer Volunteer Abroad Programs 2020 Best Summer Volunteer Abroad Programs 2021 Best Volunteer Abroad Programs Best Volunteer Organizations Busy Children's Home in Nairobi Needs Volunteer Helpers Can I Volunteer at a Hospital at 14 Can I Volunteer at an Orphanage Category: Kenya Volunteer » Charity Work in Kenya Cheap Volunteer in Africa Cheap Volunteer in Kenya Programs Children's Home - Volunteering Kenya Children's Home Volunteer Kenya Children's Orphanage Near Me Closest Orphanage to Me Conservation Volunteering in Kenya: Volunteer in Kenya Education Volunteer Organizations Engineering Mission Trips - Use Your Technical Skills‎ Expenses Paid Volunteer Abroad Experience in Africa for Newly Qualified Midwife Free International Volunteer Programs Free Nursing Study in Germany Free Volunteer Abroad Programs Free Volunteer Abroad Programs for College Students Free Volunteer Abroad Programs for High School Students Free Volunteer Programs in Africa - Great List of Opportunities From Volunteer in Africa Gap Year 100: the Best Travel Companies for Volunteering Global Student Volunteers Global Volunteers Good Samaritan Children's Home Nairobi City, Kenya Hands-on Medical Volunteer Experience in Kenya Affordable Happy Life Children's Home Nairobi, Kenya Health Care Volunteers Healthcare and Medical Placements in Nairobi, Kenya Healthcare Assistant Maternity Ward Jobs Hospital and Clinic Medical Volunteering, Kenya Hospital Volunteer for High School Students Hospital Volunteer Programs Near Me How to Become a Doula How to Get a Job in an Orphanage in Kenya How to Shadow a Nurse Midwife How to Volunteer at a Hospital in Kenya I Want to Volunteer in Africa I Want to Work in Orphanage in Kenya International Midwifery Internships International Midwifery Opportunities International Midwifery Programs International Nursing Jobs in Africa International Student Volunteers International Student Volunteers Address International Student Volunteers Complaints International Student Volunteers Contact International Student Volunteers Controversy International Student Volunteers Costa Rica International Student Volunteers Jobs International Student Volunteers Thailand International Volunteer Hq International Volunteer Hq Areas Served International Volunteer Hq Death International Volunteer Hq Reddit International Volunteer Hq Reviews International Volunteer Jobs - Where to Work, How to Help‎ International Volunteer Opportunities International Volunteer Organizations International Volunteer Projects in Kenya International Volunteer Travel - Kenya Wildlife Projects International Volunteer Work in Kenya » Internship in Kenya Wildlife Service in Karen Internship in Kws Jobs in Kenya Ivhq Problems Job Shadowing Midwives Jobs in African Orphanages Kenya - Volunteer and Intern in Kenya | Projects Abroad Kenya Hospital Volunteer Kenya Orphanages Adoption Kenya Volunteer Kenya Volunteer Programs Kenya Volunteering » Kenya Wildlife Service Internships Kenya Wildlife Service Jobs 2020 Kenya Wildlife Service Jobs 2021 Kenya Wildlife Service Volunteer Last Minute Volunteer in Kenya List of Children's Homes in Nairobi List of Orphanages in Africa List of Orphanages in Kenya Long Term Volunteer Opportunities Free Love Volunteers Mama Ngina Kenyatta Children's Home Nairobi, Kenya Maternity Care Assistant Maternity Care Assistant Salary Maternity Ward Jobs Maternity Ward Volunteer Jobs Medical Internships in Kenya Medical Kenya Volunteer Medical Missions Kenya Volunteers Medical Volunteer Abroad Medical Volunteer in Kenya Medical Volunteer Kenya Medical Volunteer Opportunities in Kenya Medical Volunteer Opportunities in Kenya - Nairobi Hospital Medical Volunteer Opportunities Kenya Medical Volunteer Projects in Kenya | Medical Volunteering Abroad for 16 Year Olds Medical Volunteering Abroad for Doctors Medical Volunteering Abroad Free Medical Volunteering in Kenya Medical Volunteering Uk Medical Volunteers Medical, Orphanage and Hospital Volunteering Kenya Midwife Assistant Course Midwife Assistant Salary Midwife Career Midwife Jobs in Singapore Midwife Jobs Volunteer Kenya Midwife Shadowing Midwife Shadowing in Africa Midwife Volunteer Midwife Volunteer Africa Midwife Volunteer Opportunities Midwifery Abroad Jobs Midwifery Elective Placements Abroad Midwifery Elective Placements Kenya Midwifery Electives Abroad | Midwifery Volunteering Placements Midwifery in Africa Midwifery Internships Midwifery Internships Abroad Midwifery Internships Abroad | Midwifery Volunteer Opportunities Abroad Midwifery Internships Abroad | Volunteering Journeys Midwifery Internships in Africa Midwifery Internships Kenya Midwifery Job Vacancies Midwifery Jobs Around the World Midwifery Jobs in Kenya Midwifery Jobs Overseas Midwifery Placements Kenya Midwifery Volunteer Programs Midwifery Volunteer Work Midwifery Volunteering Abroad Midwifery Volunteering Work Abroad Midwifery Volunteering# Midwifery Work Experience Midwifery Work Experience for 16 Year Olds Midwifery Work Experience Year 10 Midwifery: Volunteer Abroad | Overseas Volunteering - Projects Midwives Volunteering Abroad - Volunteer Midwife Jobs Overseas Nairobi Animal Orphanage Volunteer Nairobi Children's Home Lower Kabete Nairobi Hospital Volunteer New Hope Volunteers Kenya New Life Home Nairobi, Kenya Newly Qualified Midwife Get Experience in Africa Newly Qualified Midwife Jobs Abroad Newly Qualified Midwife Jobs Australia Ngo Volunteer Jobs in Kenya 2020 Ngo Volunteer Jobs in Kenya 2021 Ngos in Kenya and Their Contacts Ngos in Kenya Internship Ngos in Kenya Looking for Volunteers 2020 Ngos in Kenya Looking for Volunteers 2021 Ngos in Kenya That Need Volunteers Ngos in Kenya That Need Volunteers 2020 Ngos in Kenya That Need Volunteers 2021 Non-governmental Organization (Ngo) Jobs & Volunteer Projects Nursing Internships in Kenya Nursing Volunteering in Kenya Volunteer in Kenya Opportunities for Midwives Opportunities in Kenya for Ngos Orphanage Volunteer in Kenya Orphanage Volunteer Nairobi Orphanage Volunteer Near Me Orphanage Volunteer Program in Kenya Orphanage Volunteer Programs Near Me Orphanage Volunteering in Kenya Orphanages in Africa That Need Help Orphanages in Kenya Orphanages in Kenya Nairobi Orphanages in Need of Volunteers Orphanages Near My Location Orphanages That Need Volunteers Page Navigation Paid Volunteer Jobs in Kenya Paid Volunteer Jobs in Kenya 2020 Paid Volunteer Jobs in Kenya 2021 Paid Volunteer Work Abroad for Adults Paid Volunteer Work in Africa Paid Volunteering in Kenya Peace Corps in Kenya Pre-nursing Medical Shadowing Internships Abroad Private Midwife Jobs Programs Like Doctors Without Borders Projects Abroad: Volunteer Abroad | Intern Abroad Qualified Teacher Volunteer Abroad Red Cross in Kenya Red Cross Volunteer Application Kenya Shadowing a Community Midwife Social Volunteering in Orphanages in Kenya Student Volunteering Abroad - Build & Repair Homes & Schools‎ Study Midwifery Abroad Study Midwifery in Europe Study Midwifery in Germany in English Study Midwifery in Norway Study Midwifery in Spain Summer 2021 Volunteer Abroad Programs Summer Volunteer Programs for 14 Year Olds Summer Volunteer Programs for College Students Summer Volunteer Programs for High School Students Summer Volunteer Programs for Middle School Students Summer Volunteer Programs Near Me Summer Volunteering Abroad Free Summer Volunteering Abroad Under 18 Teacher Volunteer Abroad Summer Teaching English Volunteer Teaching Volunteer Abroad Projects Teaching Volunteer Opportunities Teaching Volunteer Opportunities Near Me Teaching Volunteering in Kenya Thomas Barnardo's Children's Home Kenya Top Summer Volunteer Abroad Programs 2020 Top Summer Volunteer Abroad Programs 2021 Un Volunteer Jobs in Kenya Un Volunteer Jobs in Kenya 2020 Un Volunteer Jobs in Kenya 2021 Unesco Volunteer Kenya United Nations Volunteers Urgent Volunteer in Kenya Voluntary Jobs in Kenya Volunteer - Maternity Africa Volunteer 4 Africa Volunteer 4 Africa Jobs Volunteer 4 Africa Reviews Volunteer Abroad Volunteer Abroad - Help Those in Need Volunteer Abroad - Social Change With Solutions Volunteer Abroad and Travel in Africa Volunteer Abroad Free Flights and Accommodation Volunteer Abroad Free Flights and Accommodation 2020 Volunteer Abroad Free Flights and Accommodation 2021 Volunteer Abroad in Nursing - a New Way to Volunteer‎ Volunteer Abroad Summer Student Volunteer Abroad With International Volunteer Hq Ivhq Volunteer Africa » Volunteer and Intern in Kenya Volunteer and Travel for Free in Kenya Volunteer at Orphanage Volunteer Healthcare Volunteer Healthcare in Kenya Volunteer in a Hospital Volunteer in a Hospital in Kenya Volunteer in Africa Volunteer in Africa - a New Way to Volunteer Volunteer in Africa - Most Affordable Programs Volunteer in Africa - Projects Abroad Volunteer in Africa 2020 Volunteer in Africa 2021 Volunteer in Africa for a Month Volunteer in Africa for Free Volunteer in Africa in 2020 & 2021 - Top Recommendations Volunteer in Africa in 2021 & 2021 - Top Recommendations Volunteer in Africa in Orphanages | Projects Abroad Volunteer in Africa in Teaching, Medical, Sports & Outreach Volunteer in Africa Orphanage Volunteer in Africa Summer 2020 Volunteer in Africa Summer 2021 Volunteer in Africa With Animals Volunteer in Africa | Volunteer Work | Free Volunteering Volunteer in an Orphanage in Kenya | Africa Volunteer Programmes Volunteer in Hospitals Volunteer in Kenya Volunteer in Kenya - Affordable Volunteer Abroad Programs Volunteer in Kenya - Most Affordable Programs Volunteer in Kenya - Projects Abroad Volunteer in Kenya - Volunteers Volunteer in Kenya 2020 Volunteer in Kenya 2021 Volunteer in Kenya Agape Volunteers Volunteer in Kenya Application Volunteer in Kenya at an Orphanage Volunteer in Kenya for Free Volunteer in Kenya Immediately Volunteer in Kenya Love Volunteers Volunteer in Kenya Orphanage Volunteer in Kenya Orphanage | Volunteer in Kenya Volunteer in Kenya Reviews Volunteer in Kenya Safe, Cheap & Memorable Volunteer in Kenya Vulnerable Children Program Volunteer in Kenya With Lowest Fees #1 Rated Projects Volunteer in Kenya With Volunteers Amazing Opportunities Volunteer in Kenya | Affordable Volunteer Programs Volunteer in Kenya | Go Overseas Volunteer in Kenya | Intern in Kenya | Projects Abroad Volunteer in Kenya | Volunteering Work in Kenya Volunteer in Kenya » Volunteer in Kenya » Volunteer Africa » Volunteer in Kenya – Masai Mara Lion and Wildlife Volunteer in Kibera Volunteer in Mombasa, Kenya - Orphanage, Teaching, Medical Volunteer in Nairobi Kenya Volunteer in Nairobi Orphanage Volunteer Job in Kenya - Jobs Volunteer Jobs in Kenya Volunteer Jobs in Kenya 2020 Volunteer Jobs in Kenya 2021 Volunteer Jobs in Kenya » Volunteer Jobs in Nairobi Volunteer Jobs in Nairobi 2020 Volunteer Jobs in Nairobi 2021 Volunteer Kenya Volunteer Kenya - Volunteering and Charity Work in Kenya Volunteer Kenya Cornwall College Volunteer Kenya Orphanage Free Volunteer Kenya Wildlife Volunteer Masai Mara Volunteer Medicine Internships Kenya | Projects Abroad Volunteer Midwife Assistant Volunteer Midwife Australia Volunteer Midwifery Internships Abroad Volunteer Nurses, Doctors, Physiotherapists Volunteer Nursing in Africa » Nursing Volunteering » Voluntary Jobs in Kenya Volunteer Nursing Jobs in Kenya Volunteer Opportunities for Kenyan Citizens Volunteer Opportunities for Kenyan Citizens 2020 Volunteer Opportunities for Kenyan Citizens 2021 Volunteer Opportunities for Professional Midwives in Kenya Volunteer Opportunities for Teachers in Summer Volunteer Opportunities in Kenya 2020 Volunteer Opportunities in Kenya 2021 Volunteer Opportunities in Kenya for Ngos Volunteer Opportunities in Nairobi Volunteer Opportunities in Nairobi 2020 Volunteer Opportunities in Nairobi 2021 Volunteer Opportunities Kenya » Volunteer or Intern in Kenya - Abroad Volunteer Orphanage Abroad Volunteer Orphanage Abroad Free Volunteer Orphanage Work in Africa Volunteer Programs Hospitals Volunteer Programs in Africa Volunteer Programs in Africa | Go Overseas Volunteer Teacher Volunteer Teacher Assistant Volunteer Teacher Job Description Volunteer Teacher Meaning Volunteer Teaching Abroad for Qualified Teachers Volunteer Teaching Abroad Free Volunteer Teaching Abroad | Volunteer Teaching Africa Volunteer Teaching English Abroad Free Volunteer Teaching English to Immigrants Volunteer Teaching Jobs Volunteer Teaching Jobs Near Me Volunteer Teaching Programs Volunteer to Teach English Near Me Volunteer to Teach English Online Volunteer Travel Kenya Volunteer Travel Programs Volunteer With Children in Africa | Projects Abroad Volunteer With Children in Kenya Volunteer With Children in Kenya | Children Program Kenya Volunteer With Kenyan Ngo - Be Part of Team Kenya Volunteer Work Abroad All Expenses Paid Volunteer Work Abroad Free Travel and Accommodation Volunteer Work at an Orphanage Volunteer Work at an Orphanage | Kenya | 2020 - Go Abroad Volunteer Work at an Orphanage | Kenya | 2021 - Go Abroad Volunteer Work in Kenya With Animals Volunteer Work Kenya » Volunteer Work Opportunities » Volunteer Working » Volunteer Travel - Kenya » Volunteering - Kenya Children's Home Volunteering Africa » Volunteering and Gap Year Programs Abroad Volunteering at a Hospital Duties Volunteering at a Hospital Near Me Volunteering at Kenya Hospitals Volunteering for Midwifery Volunteering in Africa Volunteering in Africa for Free Volunteering in Africa Orphanages Volunteering in African Orphanages Volunteering in an Orphanage in Kenya Volunteering in Kenya Volunteering in Kenya for Kenyan Students Volunteering in Kenya Orphanage Volunteering in Nairobi Orphanages Volunteering Kenya » Volunteering Opportunities in Kenya Volunteers | Medical Volunteering in Kenya Volunteers: Kenya Working in an Orphanage in Kenya World Health Organization Nursing Jobs Youth Volunteers Wanted