International School of Kenya Jobs - Kenya Teaching Jobs
Administrative Jobs in Nairobi » High School Teaching Jobs in Kenya » School Jobs in Nairobi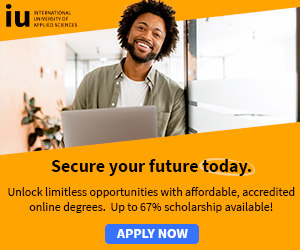 The International School of Kenya (ISK) seeks to employ and retain professionals of the highest quality.
The ISK community is a close one.
Teachers who come to live and work with in Nairobi enjoy the warm, collegial atmosphere of a professional learning community, as well as a beautiful, temperate climate and opportunities for travel throughout the splendid parks and beaches of East Africa.
High School Administrative Assistant:
The International School of Kenya is seeking an administrative assistant to support the I.B. and community services programs.
The position requires a person who is self-starter, highly skilled in computer packages and an effective communicator.
Required for Employment:
Applicants seeking employment at the International School of Kenya must have the following qualifications:
A minimum of a Bachelor's degree or its equivalent.
An understanding of, and commitment to, the philosophy, mission and goals of ISK.
An exemplary personnel record.
Evidence of professional commitment to continuous growth Employees receive a comprehensive benefit package that is highly competitive with both local and international markets.

For More Information and Application, Please Visit; International School of Kenya Jobs Website

More: Africa Jobs » Development Jobs in Africa » NGO Jobs in Africa

Scholarships for Study in Africa » Scholarships for African Students » Undergraduate Scholarships » African Women Scholarships & Grants » Developing Countries Scholarships » Erasmus Mundus Scholarships for Developing Countries » Fellowship Programs » Funding Grants for NGOs » Government Scholarships » LLM Scholarships » MBA Scholarships » PhD and Masters by Research Scholarships » Public Health Scholarships - MPH Scholarships » Refugees Scholarships » Research Grants » Scholarships and Grants

Scholarships in Australia » Scholarships in Austria » Scholarships in Belgium » Scholarships in Canada » Scholarships in Germany » Scholarships in Italy » Scholarships in Japan » Scholarships in Korea » Scholarships in Netherlands » Scholarships in Switzerland » Scholarships in UK » Scholarships in USA

latest teaching jobs in nairobi braeside school kenya jobs brookhouse school kenya vacancies college teaching jobs in kenya college teaching jobs in kenya 2020 current ngo pharmtech jobs in kenya geography teaching jobs in kenya 2020 international education development jobs international school of kenya salary jaffery academy nairobi vacancies latest teaching jobs in nairobi latest teaching jobs in nairobi 2020 makini school teaching vacancies nairobi academy jobs nairobi international school job vacancies 2020 ngo education jobs ngo finance jobs in kenya ngo for teachers ngo jobs ngo jobs for teachers in kenya ngo jobs in delhi in teaching 2020 ngo jobs in kenya - world vision ngo jobs in kenya 2020 ngo teaching jobs 2020 ngo teaching jobs in kenya 2020 ngos in kenya ngos teaching jobs in kenya olx jobs in meru olx teaching jobs in kenya p1 teacher salary scale p1 teachers recruitment page navigation peponi school vacancies primary teaching jobs in kenya primary teaching jobs in kenya 2020 recent jobs on olx kenya recent p1 teaching jobs in kenya rusinga school jobs secondary school teaching jobs in kenya secondary school teaching jobs in kenya 2020 teaching jobs in kenya 2020 teaching jobs in kenya international schools teaching jobs in kenya olx teaching jobs in nairobi 2020 teaching jobs in nairobi private schools teaching jobs in nairobi private schools 2020 teaching ngo in delhi teaching vacancies in botswana private schools teaching vacancies in international schools in kenya teaching vacancies in nairobi 2020 Jobs in Nigeria