Jobs & Scholarships, December
International Scholarships » International Careers » Work and Study Abroad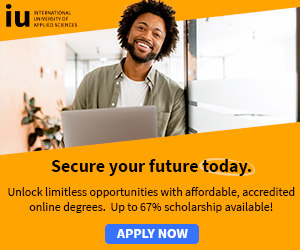 LLM in Human Rights Law Scholarships
There are a small number of scholarships available for exceptional candidates and international students are strongly encouraged to apply.
The OPEC Fund for International Development (OFID) is pleased to announce its Scholarship Award to support undergraduate students from developing countries in pursuit of higher education.
Morris Animal Foundation Scholarships

This program gives veterinary student an opportunity students an opportunity to become involved in veterinary research targeted at enhancing the health and welfare of companion animals and wildlife and wildlife or special species.
International Student Graduate Scholarsphips

To be considered for the IGA, applicants must have on file a completed application for admission and completed IGA application by the stated deadline.
Abbey Corrugated and Cranfield University are undertaking this collaborative research project following the success of a previous MSc research project, which involved the development of a Full Pallet System for the sheet feeding industry.
PhD Studentship in Cellular Immunology of Parastic Infections

The project has strong international links and will be carrying out population studies in Indonesia, Gabon and Ghana.
PhD Studentships at Institute of Advanced Telecommunications

IAT is currently seeking a number of ambitious overseas PhD students to perform research in these areas. Candidates should have, or be about to receive, an honours degree (at least II.1 or equivalent) in Electrical Engineering, Computer Science, Physics, or a related discipline.
PhD at the Child and Family Research Centre

The Child and Family Research Centre is pleased to offer four postgraduate Fellowships to support Ph.D. level research as part of the work of the centre.
PhD Studentship in Novel Microscopy Techniques

Applicants should have a first class degree (or equivalent) in biophysics, physics, optical engineering or other relevant disciplines, excellent communication skills and a desire to work in a multidisciplinary research team involving physicists and biologists.
Scholarships for African Students
»
Undergraduate Scholarships
»
African Women Scholarships & Grants
»
Developing Countries Scholarships
»
Erasmus Mundus Scholarships for Developing Countries
»
Fellowship Programs
»
Funding Grants for NGOs
»
Government Scholarships
»
LLM Scholarships
»
MBA Scholarships
»
PhD and Masters by Research Scholarships
»
Public Health Scholarships - MPH Scholarships
»
Refugees Scholarships
»
Research Grants
»
Scholarships and Grants
Scholarships in Australia » Scholarships in Austria » Scholarships in Belgium » Scholarships in Canada » Scholarships in Germany » Scholarships in Italy » Scholarships in Japan » Scholarships in Korea » Scholarships in Netherlands » Scholarships in UK » Scholarships in USA