Cash Prizes for Innovative Solutions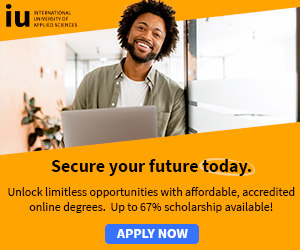 Cash Prizes for Innovative Solutions to Improve Nutrition for Undernourished Populations
Ashoka's Changemakers have launched an online competition called the "Improved Nutrition: Solutions through Innovation" in partnership with the Global Alliance for Improved Nutrition.
The competition is looking for "the most innovative entrepreneurial ideas that will ensure all people have access to the vital nutrients and the critical information that will help them thrive."
The ideas should demonstrate system-changing solutions that work towards improving the nutrition of the undernourished populations around the world.
The ideas should also have the potential for growth and replication, besides being innovation. Specifically, entries will be accepted that:
Reflect the theme of the competition: "Improved Nutrition: Solutions through Innovation." Entries will demonstrate system-changing solutions that expand and improve nutrition to undernourished populations.
Indicate growth beyond the stage of idea, concept, or research. At a minimum, entries should be at the demonstration stage and indicate success. While we support new ideas at every stage and encourage their entry, the judges are only able to evaluate programs that are beyond the conceptual stage, and have demonstrated a proof of impact, even at small scale.
Are submitted in English, Spanish, French, or Portuguese.
NGOs, private companies and public entities can participate in this open competition. Since this is an online competition, nominations have to be made through the Changemakers' website.
A panel of judges will select the finalists from the submissions. The winners will be selected in an open voting process and the first three of them will receive cash prizes of $5000 each and five entrants will also be selected to participate in the all-expenses-paid GAIN Business Alliance Global Forum to be held in May 2010 where they will have opportunity to present their ideas to investors.
Application Deadline: 25th November.
For More Information, Kindly Visit; Ashoka's Changemakers Website
Scholarships for African Students
»
Undergraduate Scholarships
»
African Women Scholarships & Grants
»
Developing Countries Scholarships
»
Erasmus Mundus Scholarships for Developing Countries
»
Fellowship Programs
»
Funding Grants for NGOs
»
Government Scholarships
»
LLM Scholarships
»
MBA Scholarships
»
PhD and Masters by Research Scholarships
»
Public Health Scholarships - MPH Scholarships
»
Refugees Scholarships
»
Research Grants
»
Scholarships and Grants
Scholarships in Australia » Scholarships in Austria » Scholarships in Belgium » Scholarships in Canada » Scholarships in Germany » Scholarships in Italy » Scholarships in Japan » Scholarships in Korea » Scholarships in Netherlands » Scholarships in UK » Scholarships in USA