British Council Africa Jobs

Jobs in Africa » Jobs Africa » Careers in Africa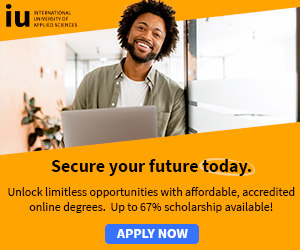 The British Council is UK's international organisation for educational opportunities and cultural relations.
British Council build trust and understanding between people worldwide by enabling them to share ideas and knowledge.
Financial Planning &Analysis Manager (Sub-Sahara Africa)
Key areas of responsibility for the Nairobi based position are:-
Liaison between UK Financial Planning & Analysis and region for plan and forecast communication.
Ensure plan and forecast information by Strategic Business Units (SBUs) and countries are in line with approved guidelines and assumptions.
Integrity of financial information for the regional office.
Provide information and analysis for the Quarterly business reviews and leadership team meetings.
Oversee the use of SAP system to ensure its proper utilisation for effective business performance.
Cash flow process oversight, review and approval of country submissions.
Professional advice on financial matters and advising on ways to improve performance.

The ideal candidate will possess
A 1st degree in a related discipline,
A Masters degree will be an added advantage,
5 years' post Accounting qualification experience,
Financial Planning & Analysis experience,
Excellent analytical skills along with strong planning and organisational skills,
Experience of optimising SAP accounting and planning applications and
Experience in international and multi- cultural organisations.

The post holder may be required to occasionally travel within the region.

Applicants who meet the essential requirements of the post should visit www.britishcouncil.co.ke/jobs and follow the instructions in the How do I apply section carefully.

The British Council is also committed to a Child Protection Policy: applications will be considered only for candidates who declare their agreement to the policy.

Please disclose your current package in your application.

Only candidates who are successful during short-listing will be contacted.

British Council is an Equal Opportunity Employer

For more information and other vacancies in Africa, see: British Council Africa Jobs Website

List includes: NGO Jobs, international jobs, development jobs, relief jobs, international humanitarian jobs, international vacancies, international development, ngo jobs africa, ngo list, jobs vacancies, jobs opportunities, opportunity jobs, international non profit jobs.