A free e-zine bringing you inspirational articles, great tips on studying abroad as well as jobs and scholarships alerts.

May 2 2007, ISSUE #036.

Dear,

The Internet offers unparalleled opportunities for individuals to engage in business from any part of the world. Are you doing enough to help yourself or a loved one in this area?

I have recently been featuring free e-books to enable you use the Internet to its greatest business potential and create the much needed employment opportunities in Africa. Below you will find a link to this week's free e-book.

I would also like to welcome you to Advance-Africa-Forum for friendly success focused discussions. Stop by and share your thoughts. Or start a new thread. Click here to visit the Advance-Africa-Forum.

Today's scholarship highlights include:

- International Fellowships Programme (Fully funded Master's and PhD Scholarships for study in Africa or any other part of the world)

- ENS Lyon Master Program International Scholarships (Fully funded master's scholarships in France)

- Women in Business Scholarships (undergraduate business degrees scholarships tenable worldwide)

- Victoria Masters and PhD Scholarships (Fully funded scholarships in any discipline, New Zealand)

- International Foundation for Science (IFS) Grants (For scientists in developing countries)

- Alpha Delta Kappa Scholarships (USA)

- M.S. Positions at The University of Central Arkansas (USA)

- Studentships in Law at King's College London (UK)

- Masters & PhD Scholarships for IT (Korea)

- Numerous PhD scholarships

Click here to read the newsletter.

---
Make sure you get your free e-books!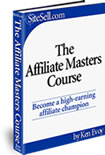 Click here to go and download today's free e-book
---
This week's thought - Advance.
"Advance, and never halt, for advancing is perfection. Advance and do not fear the thorns in the path, for they draw only corrupt blood."
- Kahlil Gibran
---
Have a good day.
Best wishes,
Joe Ngugi.
P.S. Increasingly, ISPs are using filtering systems to try to keep Spam out of customers' inboxes. All too often, they also filter the e-mail that you want to receive.
To make sure your emails from https://www.advance-africa.com/ are not filtered into your "junk" or "bulk" folder, please add joe@advance-africa.com your list of trusted senders, your "Contacts" or address book and the emails will not be sent to the junk folder.
P.P.S. Please spread the word, recommend or forward this free newsletter to friends and family.
The site is free to use. Your friends or family may be eligible and successfully apply for the scholarships or jobs listed on the site.
If this was forwarded to you, you can subscribe by visiting the website - https://www.advance-africa.com/. Scroll down the homepage and you will find a form to fill in and subscribe.
---