A free e-zine bringing you inspirational articles, great tips on studying abroad as well as jobs and scholarships alerts.

Serving Africans around the world.

April 24 2007, ISSUE #035.

Dear,

Some of the scholarships in today's newsletter include:

- Undergraduate Scholarships in Architecture and Engineering, Italy

- Carnegie Mellon University - AusAID Scholarships, Australia

- Urban Forestry and Urban Greening Scholarships, Sweden

- Merit Scholarship Programme for High Technology (MSP), Worldwide

- Master and PhD Scholarship for Foreign Students, Slovak

- Undergraduate Scholarships in Textile Engineering, Italy

- Coastal Zone Management Master's Scholarships, Sweden

- Echoing Green Fellowship Program, Worldwide

- Liberty Seminars in Belgium, Germany and Romania

- Rad University International Prize Competition, Worldwide

- An upcoming deadlines list of over 100 different grants, undergraduate and postgraduate scholarships.

- Several job positions in Africa (posted in the last few days).

Click here to read the newsletter.

---
Make sure you get your free e-books!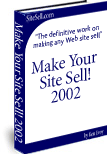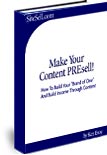 Most of the people I have talked to have not completed reading the previously sent e-books. I will therefore not forward another one until next week.
Click here to download the e-books
---
This week's thought - Health.
"The secret of health for both mind and body is not to mourn for the past, worry about the future, or anticipate troubles but to live in the present moment wisely and earnestly."
- Buddha
---
Have a good week.
Best regards,
Joe Ngugi.
P.S. Increasingly, ISPs are using filtering systems to try to keep Spam out of customers' inboxes. All too often, they also filter the e-mail that you want to receive.
To make sure your emails from https://www.advance-africa.com/ are not filtered into your "junk" or "bulk" folder, please add joe@advance-africa.com your list of trusted senders, your "Contacts" or address book and the emails will not be sent to the junk folder.
P.P.S. Please spread the word, recommend or forward this free newsletter to friends and family.
The site is free to use. Your friends or family may be eligible and successfully apply for the scholarships or jobs listed on the site.
If this was forwarded to you, you can subscribe by visiting the website - https://www.advance-africa.com/. Scroll down the homepage and you will find a form to fill in and subscribe.
---