A free e-zine bringing you inspirational articles, great tips on studying abroad as well as jobs and scholarships alerts.

Provides you with the most comprehensive scholarship and grants updates as they get announced!

Advance Africa Newsletter - 9th November 2020, ISSUE #283 - Click Here!

IUBH University of Applied Sciences Online - Get Accepted for Your Bachelor Degree with Scholarship! Study & Then Work in Germany. Click Here!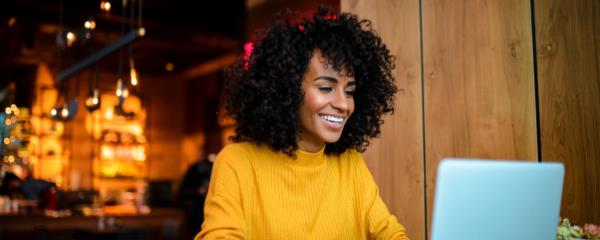 Hello,

Would you like to start further education? At IUBH, we believe everyone deserves the opportunity for excellent learning—so we've introduced simpler admissions criteria for Bachelor programmes. With these changes, you can start an IUBH bachelor's degree much faster and with less paperwork to worry about upfront.

If you're eligible to study in your home country, you can with us, too! All you'll need to do is send us proof of your English skills and complete two admission courses within your first 12 months at IUBH. You'll have six months to deliver your paperwork for enrolment, so you can already start your studies and have more time to organize your documents. Plus, with easier admission, you'll also gain early access to our programmes and be able to start some new degrees up to three months before the official start date.

Take the first step towards a great career with us: Visit our website to browse our programmes and get to know IUBH—one of the largest private universities for online studies based in Germany.

What programmes are on offer?

B.Sc. Data Science
B.Sc. Computer Science
B.A. Business Administration




Visit our website to find out more!


Apply until the 30th of November and save yourself one of our scholarships. Bachelor students can save up to 75% tuition fee! *


Want more information now? Our study advisory team will also be happy to answer your questions. You can contact them by phone at +49 (0)30 311 987 20 or via e-mail - info@iubh- online.org and Whatsapp - +49 30 311 987 20!


Best wishes,

Your IUBH Online team

*Scholarships are not available to students from Germany, Austria and Switzerland at current time

Advance Africa Newsletter - Fully Funded Undergraduate and Graduate Scholarships 2021/2022 - Click Here!

---
This week's thought - Success!




"Flaming enthusiasm, backed by horse sense and persistence, is the quality that most frequently makes for success."




~ Dale Carnegie.



---
Remember, many scholarships, grants and jobs are listed on the website long before the newsletter goes out and the deadline. To keep up to date with recently uploaded pages, regularly check: Advance Africa Newsletter
You will beat the deadlines and make applications long before the newsletter arrives in your inbox!
Use the links at the bottom of this e-mail to change your email address or to unsubscribe.
---
Thanks. Have a great week ahead!
Kindest regards,
Joe Ngugi.
Advance Africa Newsletter
+254 723 040 015

P.S. Do you have a scholarship or grants question? Ask it in the Scholarships & Grants FAQ page and I will be glad to answer your question there.
P.P.S. Increasingly, ISPs are using filtering systems to try to keep Spam out of customers' in boxes. All too often, they also filter the e-mail that you want to receive.
To make sure your emails from https://www.advance-africa.com/ are not filtered into your "junk" or "bulk" folder, please add info@advance-africa.com your list of trusted senders, your "Contacts" or address book and the emails will not be sent to the junk folder.
P.P.P.S. Please spread the word, recommend or forward this free newsletter to friends and family.
The site is free to use. Your friends or family may be eligible and successfully apply for the scholarships or jobs listed on the site.
If this was forwarded to you, you can subscribe by visiting the website - https://www.advance-africa.com/. Scroll down the homepage and you will find a form to fill in and subscribe.
---