A free e-zine bringing you inspirational articles, great tips on studying abroad as well as jobs and scholarships alerts.

Provides you with the most comprehensive scholarship and grants updates as they get announced!

Advance Africa Newsletter - 23rd October 2020, ISSUE #282.

IUBH University of Applied Sciences Online - Scholarship Initiative: 85% Scholarship!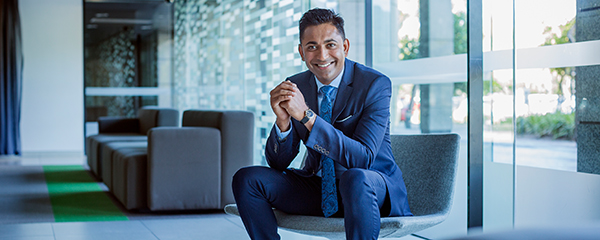 Dear,
Get your German degree, from one of the largest private universities for online studies in Germany with over 35.000 students, without sacrificing your job or family commitments!

At IUBH, we believe that everybody should have a chance to get access to excellent education. That is why we have established a number of scholarships designed to help those reach their full potential who need financial assistance. We want to make sure, we support the right people with a passion for self-improvement, the ambition for learning and the motivation for success.

With IUBH, you can start your degree online, and if you change your mind, come study your last semester on campus in Germany! Using our "smart entry" option, after you complete your last semester in Germany, you can apply for 18-month "post study work visa".

Online or on campus, your degree is the same!

Apply today and save up to 13.000€
What programmes does IUBH Online currently offer?

B.Sc. Data Science
B.Sc. Computer Science
B.A. Business Administration
M.Sc. Computer Science in Cyber Security
M.Sc. Artificial Intelligence
M.Sc. Data Science
M.A. Management
MBA in Marketing, Big Data Management, IT Management,
Engineering Management, or Finance & Accounting


Visit our website to see how to apply for a scholarship!


Apply until the 31st of October and save up to 13.000€ *


Can't wait? Our study advisory team will also be happy to answer your questions. You can contact them by phone at +49 (0)30 311 987 20 or via e-mail - info@iubh-online.org and Whatsapp - +49 30 311 987 20!

---
This week's thought - Failure!




"Once you discover that failure is survivable, your fear of it subsides. Failure is not opposite to success, just part of its process."




~ T.J. Taylor.



---
Remember, many scholarships, grants and jobs are listed on the website long before the newsletter goes out and the deadline. To keep up to date with recently uploaded pages, regularly check: Advance Africa Newsletter
You will beat the deadlines and make applications long before the newsletter arrives in your inbox!
Use the links at the bottom of this e-mail to change your email address or to unsubscribe.
---
Thanks for your time. Have a great day!
Best wishes,
Joe Ngugi.
Advance Africa Newsletter
+254 723 040 015

P.S. Do you have a scholarship or grants question? Ask it in the Scholarships & Grants FAQ page and I will be glad to answer your question there.
P.P.S. Increasingly, ISPs are using filtering systems to try to keep Spam out of customers' in boxes. All too often, they also filter the e-mail that you want to receive.
To make sure your emails from https://www.advance-africa.com/ are not filtered into your "junk" or "bulk" folder, please add info@advance-africa.com your list of trusted senders, your "Contacts" or address book and the emails will not be sent to the junk folder.
P.P.P.S. Please spread the word, recommend or forward this free newsletter to friends and family.
The site is free to use. Your friends or family may be eligible and successfully apply for the scholarships or jobs listed on the site.
If this was forwarded to you, you can subscribe by visiting the website - https://www.advance-africa.com/. Scroll down the homepage and you will find a form to fill in and subscribe.
---