ACTED Kenya Job Opportunities
Jobs in Kenya » Jobs Kenya » Kenyan Jobs » Latest Jobs in Kenya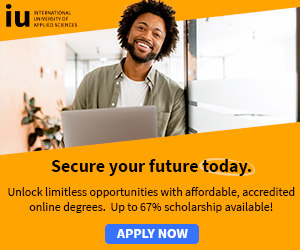 ACTED (Agency for Technical Cooperation and Development) is a non- political and non-confessional international NGO.
The organization's vocation is to save lives, assist vulnerable populations and bring hope to those in need for a better future.
In light of the current drought situation in the horn of Africa, ACTED is looking for professionally confident, self-motivated, experienced and committed team players to fill the below positions in Nairobi, Samburu, Mandera, Warjir and Marsabit:
Project Manager (Northern Kenya):
Responsibilities and Duties:
Project implementation
Project reporting requirements
Ensure that technical quality and standards are maintained
Ensure Project Relevance & Identify Best Practice/Lessons Learnt
Guide and direct project staff
Oversee staff security
Participate in meetings at local level, and ensure visibility amongst local authorities and aid actors.
Share minutes and main points with Area Cordinator/Reporting
Organize donor visits/other visits under supervision of AC

Qualifications:
University degree or masters in sociology, Project Management, Community Development or a related field.
A Kenyan National who is well conversant with regions in Northern Kenya
Excellent written and verbal communication skills.
At least 2 years of work experience in emergency programs implemented in drought stricken areas by humanitarian organizations is an asset;
Previous experience with community development, economic or agricultural development
Familiarity with the aid system, and ability to understand donor and governmental requirements;
Flexibility and willingness to work under pressure.

Administration Assistant Officer (Nairobi):

Responsibilities and Duties:
Organize and coordinate office operations and procedures in order to ensure organizational effectiveness and efficiency.
Ensure transparency accountability of project office
Fill in and file vouchers daily ensuring Finance and Admin filing system is maintained and up to date.
Prepare and check attendance/time sheets.
Maintain personal files on all national and international staff.
Receive visitors to office and respond to their needs.
Perform other relevant duties.

Qualifications:
Academic background: Diploma in Business Administration
Professional experience: At least 2 years work experience in the Administration sector.
Working language : Excellent communication skills
Computer knowledge: Well conversant with computer applications.
Have strong communication skills.
Be transparent, honest and trust worthy.
Be able to work under pressure

For More Jobs Information and Application, Please Visit;ACTED Kenya Job Opportunities Website

More: International Jobs in Africa » NGO Jobs in Africa » Development Jobs in Africa

List includes: NGO Jobs, international jobs, development jobs, relief jobs, international humanitarian jobs, international vacancies, international development, ngo jobs africa, ngo list, jobs vacancies, jobs opportunities, opportunity jobs, international non profit jobs.